Sometimes it's not practical to make an entire meal from scratch.  For me, the key to using convenience foods is to tweak them enough to make them taste like home-cooked meals.  One recent discovery in my household is the humble jarred simmer sauce.  Simmer sauces, of course, are nothing new--remember Chicken Tonight?  But lately, I've been seeing a lot of Indian sauces popping up on the shelves of my grocery store.  Brands like Seeds of Change and Asian Passage are taking simmer sauces to another (delicious!) level.
Having already done the veggies + protein + rice thing with these new simmer sauces, I wanted to try something new and different.  My husband remembered a recipe we had from the Wisconsin State Journal that called for simmer sauce and pizza dough, which we just happened to have in the fridge.  What a perfect idea for a meal on a busy Saturday!  I tweaked the recipe just a little bit--I used yellow squash instead of zucchini, korma sauce instead of madras, omitted cherry tomatoes, and I added the squash to the eggplant while it cooked instead of topping the pizza with it raw.  The result was so good, I just have to share the recipe here!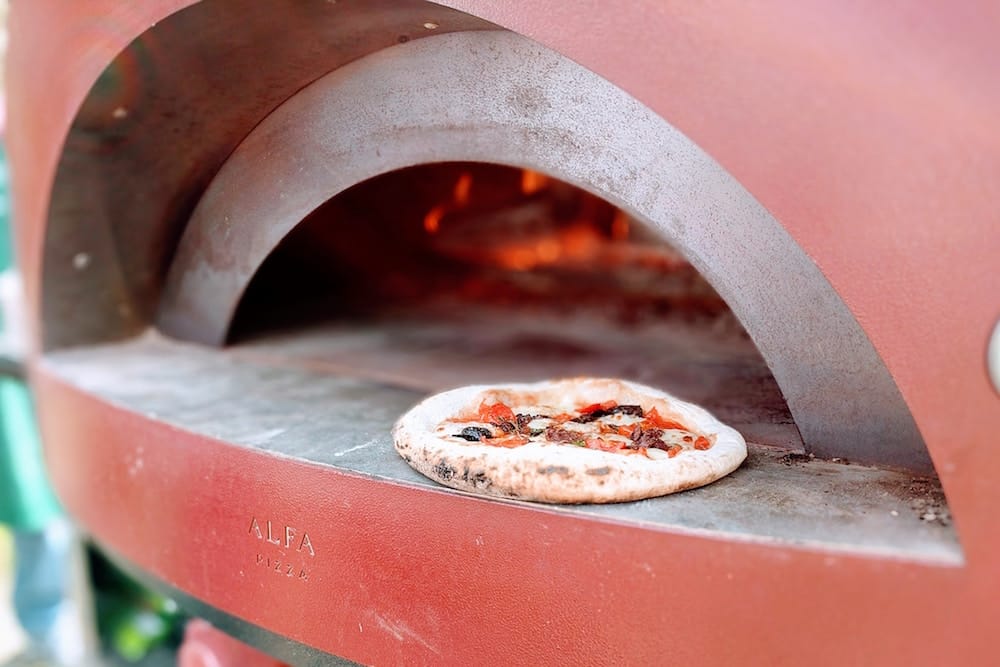 Ingredients
6

servings

¾

pound

eggplant

2

tablespoons

vegetable oil

1-12

oz.

jar bottled curry sauce

we used korma

1

small yellow squash

4

ounces

shredded mozzarella

Refrigerated pizza dough

we used Pillsbury

chopped fresh basil
Instructions
Spray a baking sheet with cooking spray and unroll pizza dough onto it according to instructions on package. Preheat oven to 425 degrees. Cube eggplant and quarter squash lengthwise, then slice into ⅛ inch pieces. Heat oil in a large non-stick pan over medium heat; add eggplant and squash and saute until softened, about 10 minutes.

Reduce heat to low, stir in ⅓ cup of sauce, and simmer 5 minutes.

Spread remaining sauce over crust. Top with eggplant mixture and cheese (yup, that's my husband's hand in the photo--he's famous now!).

Bake about 18-20 minutes, then sprinkle with basil and serve.
Sounds tasty, right?  And it definitely was!  You know a recipe is good when you immediately plan to make it again.  Oh sure, we could have made our own korma sauce and labored over homemade pizza dough, but you know what?  I don't think it would have been any better--it just would have taken more time.  And on a Saturday, who wants to spend hours cooking dinner?