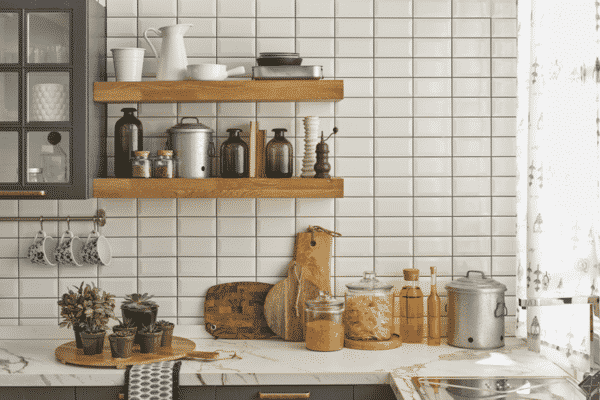 The verdict is in, and meals at home are officially the champs when it comes to eating healthy. Restaurant meals contain an average 200 more calories than those prepared in our kitchens, but getting dinner off and on the plate fast often seems like an immeasurable hurdle—especially when you're already sapped dry from working at the office all day.
Luckily, your kitchen habits have a lot of sway here. If you're smart about your culinary organization, cooking meals at home becomes significantly easier. A few changes can make everything a snap—from planning your menu to end-of-the-night cleanup.
Opt for Clear Containers and Open Shelving
Trying out a new recipe? It's definitely no fun to cook meals at home if you can't find the garlic power. Giving yourself immediate access to spices, cooking implements, and utensils keeps you from spending unnecessary time rooting through shelves and drawers. And you don't need to install new cabinets, either—just take off the doors, fill the screw holes with Bondo, add a little trim and voilà! You'll be cooking meals at home like a pro in no time.
Stock Your Pantry With the Basics
Next time a recipe calls for vegetable broth, you'll be ready! Besides the routine olive oil, vinegar, sauces and spices, vegetarians should add beans, grains, tempeh, nuts, and nutritional yeast to their basic pantry ensemble. It'll make you feel a lot more like cooking if you know there's not a massive grocery store run in your future!
Don't Be Afraid to Use Drawer Pull-Outs
This is where us organizational geeks really come to life! Drawer accessories aren't reserved just for silverware and cutlery—they can be used to create an additional shelving to store multiple pans, or a makeshift spice rack on a cabinet door. The trays roll out, saving you precious time and effort. Tell me that's not easier than sorting through a pile of pots and lids!
Hang Up Everything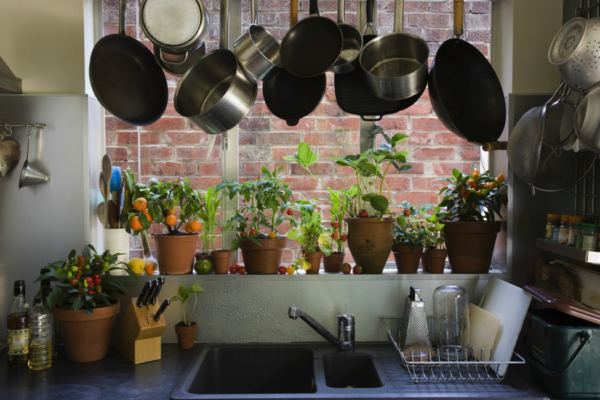 Someone should really write an ode to command hooks. These removable accessories can turn even the most cramped space into a highly-efficient organizational wonderland. Try placing them on your walls, the range hood, or along the inside of your cabinets as an exceptional spot to stow measuring spoons, small pans, coffee cups, and more.
Group Like Items in the Dishwasher
If you hate putting dishes away, then this idea is for you. Instead of spending extra time sorting through all the silverware, keep the forks, knives, and spoons together in the dishwasher. It'll make cleaning up a little less painful when cooking meals at home, promise!
Install a High Shelf for Lesser-Used Items
Just because you don't use your blender everyday doesn't mean that you never will. But all those small appliances and special equipment are just cluttering up space in your day-to-day operations. A high shelf spanning the wall just below the ceiling gives you a place to set aside rarely-used items, without throwing them away. And next time you need your bundt cake pan, you'll know exactly where to go!
Give Yourself Some Light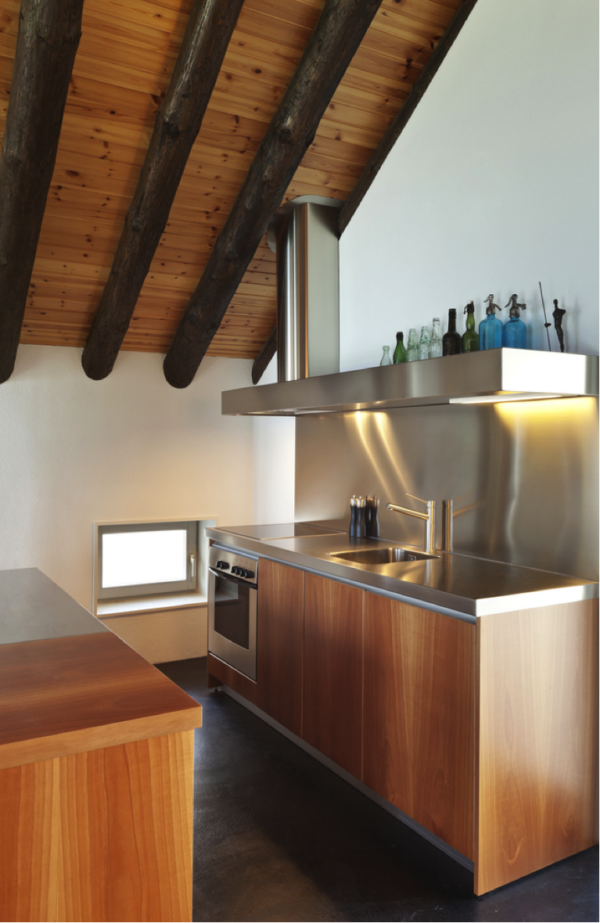 Nothing like a dim kitchen to make cooking meals at home a real bummer. No matter how bright your overhead lights are, work areas like countertops often get overshadowed by cabinets and oven hoods. Under-the-cabinet lighting—or even just some removable tap lights—make the job much brighter, and will save you from dangerous slips with the paring knife.
While I can't guarantee these tips will make cooking meals at home easier than ordering Chinese, I'm willing to bet anything made in your kitchen will be a lot more delicious!
"This article is courtesy of Erin Vaughan from Modernize."