In our My Veggie Kitchen series, we visit the kitchens of some of our favorite veg-friendly bloggers. Today we're chatting with Katie from The Muffin Myth.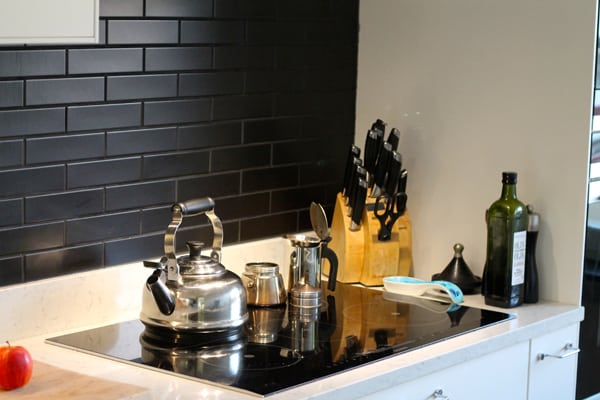 What made you start blogging? How has your blog evolved since you started?
I started blogging in 2010 when I was part way through my BSc in Nutrition. Nutrition is such a complicated subject and I wanted to help people sift through all of the conflicting information out there and be empowered to make the best food choices for themselves, which is such an individual thing. When I started my masters degree I thought I wanted to end up in research, but part way through I realized that I was much more interested in - and much more skilled at - communication; breaking a complex subject down in a way that's easily digested and understandable for the average eater. I think the blog was a huge part of helping me land there, so in a way as it grew it helped me grow as well.
The biggest way in which The Muffin Myth has evolved over the past seven years is that it has grown from a simple hobby blog to a hub of nutrition information and recipes, and an accompanying nutrition services business where I work with clients from around the world on a range of food and nutrition related challenges. It's pretty great to get to spend my days doing something that I love and helping people at the same time.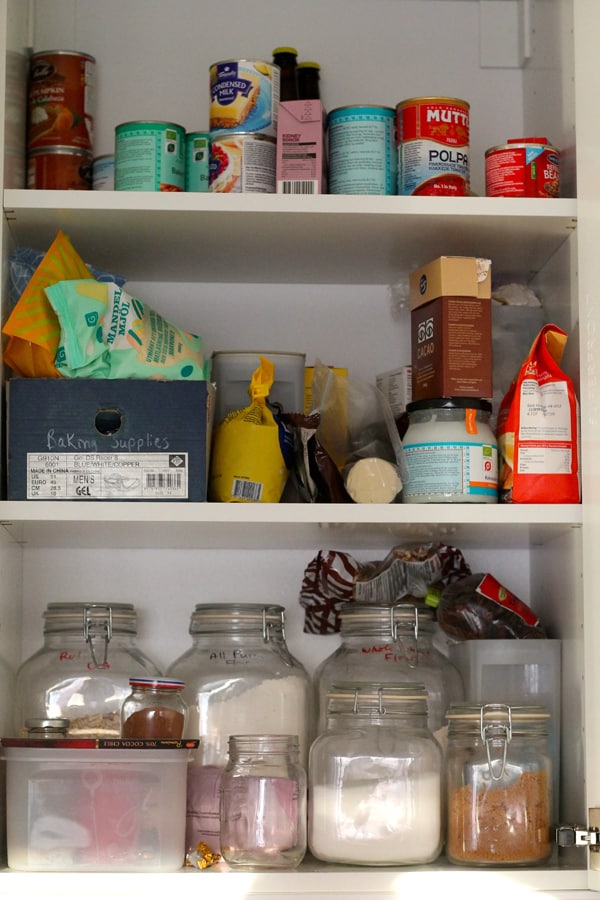 How does your role as a nutritionist influence the recipes you create for the Muffin Myth? How does it influence how you eat and cook on a day-to-day basis?
In the beginning I just posted whatever recipes I felt like without any kind of red thread tying them together. But over time I realized that The Muffin Myth isn't a place that people come to for a chocolate ganache cake recipe, even if it's the best one out there. So I've really refined the content to be about approachable nutrition, and that comes through in the kinds of recipes I share. I'm also really into meal planning (it's one of the services I offer!), bulk meal prep and lunch packing because I believe that it's one of the best ways to make healthy choices, so I create and share a lot of recipes that fit into those parameters.
Having 10+ years of nutrition education under my belt definitely shapes the way I cook and eat, but only to a point. I eat a huge amount of vegetables, but I'm also human and have a soft spot for pizza, and I think that a world without brownies would be a sad, sad place. I'm a big believer in planned indulgences, and balancing my week rather than every meal being nutritionally perfect.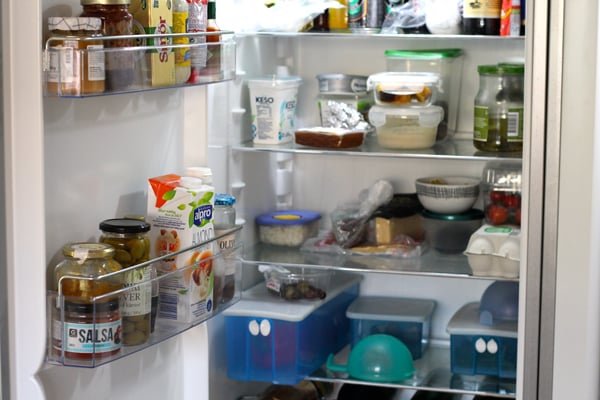 Tell us about your refrigerator and pantry. What 5 things do you always have on hand and how do you use them?
We just completely gutted and renovated our kitchen, and one of the major things we did was put in a full-sized fridge and freezer, which is pretty rare in apartments in Stockholm. The capacity! I like to make a lot of freezer meals, so having lived with a tiny fridge and freezer for the past six years, this is a total game changer for us.
Bran Muffins - I bake a batch of these no-sugar banana bran muffins once a week or so and keep them in the freezer. They're great to have on hand for grab and go breakfasts and packed lunches. I make them so often I have the recipe committed to memory!
Tempeh - Tempeh is actually pretty tough to find in Stockholm, so when I find it I tend to buy as much as I can carry and stash it in the freezer. I use it to replace the meat in a lot of the shared meals in our home. For example when we have a taco night my husband will usually have meat and I'll cook up some tempeh for my meal instead, like in these tempeh tacos. I also love it for making nourishing meal bowls, like this tempeh reuben bowl.
Nutritional Yeast - Is there anything that isn't improved with nutritional yeast? I love to steam a bunch of broccoli and eat it warm, with a little bit of olive oil and nutritional yeast sprinkled over the top. We always make a big batch of popcorn on the weekends and nutritional yeast is a must-have topping in our house! And it's such a great ingredient in so many sauces and dressings. I make sure to never run out!
Spices - We have a pretty bonkers collection of spices (and in our new kitchen it finally has a good home, not all tumbling out of the cupboard anymore), which got started when we decided to make sure we had every spice listed in our favorite cookbooks. Some are prized travel souvenirs, like a tiny jar of top-quality saffron that I bargained hard for at the spice market in Istanbul, or a selection of really good smoked paprika we picked up in Madrid. Other things I buy in bulk and transfer into empty mustard jars (my husband has a two jar a month Dijon habit), which are the perfect size because a tablespoon will fit through the mouth.
Whole Grains - I'm not someone who does well on a grain-free diet, so I always keep a good assortment of whole grains in my pantry. I like to cook up a big batch of wheat berries, spelt, brown rice, quinoa, or oats once a week, and I use it throughout the week as the base in meal bowls, with a stir-fry, alongside a salad, or even baked into a casserole. I find that a big pot of cooked whole grain and a big pot of beans makes a great foundation for healthy cooking all week.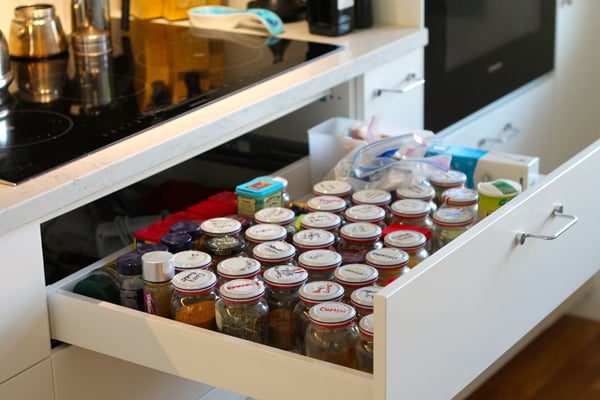 If you had to part with every kitchen tool except 1, which would you keep?
I've kind of had to do this before - when we moved from Canada to Sweden I had to part with a lot of stuff to begin with, especially any electronics as the power voltage is different in Europe. It's really amazing what you find out you don't actually need. And as much as I love my Kitchen-Aid stand mixer and my high-speed blender, I did just fine without them for quite a while. But what I really can't live without is my knives! I invested in really good knives, and it drives me bonkers to cook without them - to the point that I'll usually take my own knives if I'm going to be cooking at someone else's house.
What's your most-used cookbook?
There is an amazing Indian restaurant in my hometown of Vancouver called Vij's. We have both of their cookbooks and my husband and I have been cooking our way through them. Usually on a Saturday night we'll pick 2-3 recipes from the Vij's books and cook up a feast.
Vij's Elegant and Inspired Indian Cuisine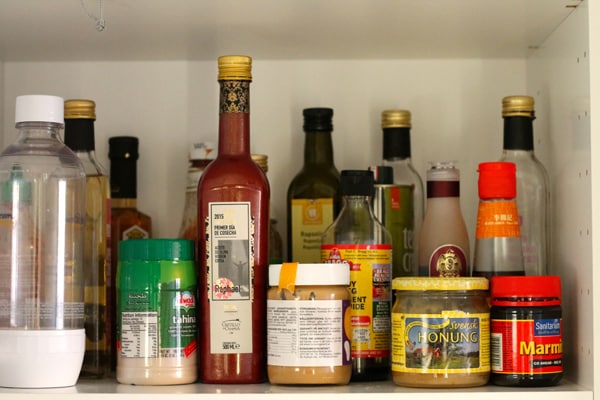 What's your most popular recipe on the Muffin Myth? And what's your personal favorite?
The most popular recipe is for these Curried Cauliflower Chickpea Wraps. I love them because they're a great make-ahead recipe and freeze really well, and they're packed with flavor. Definitely a lunch box favorite! It's really hard to choose a personal favorite... these One-Pan Roasted Sweet Potato Burrito Bowls are great because they're so quick and easy to make, and leftovers can be wrapped up as burritos and frozen for future meals.