In our new monthly feature, My Veggie Kitchen, we visit the kitchens of some of our favorite veg-friendly bloggers. We're kicking off the series by starting with our contributors and this month, we're visiting with Joanne from Joanne Eats Well With Others.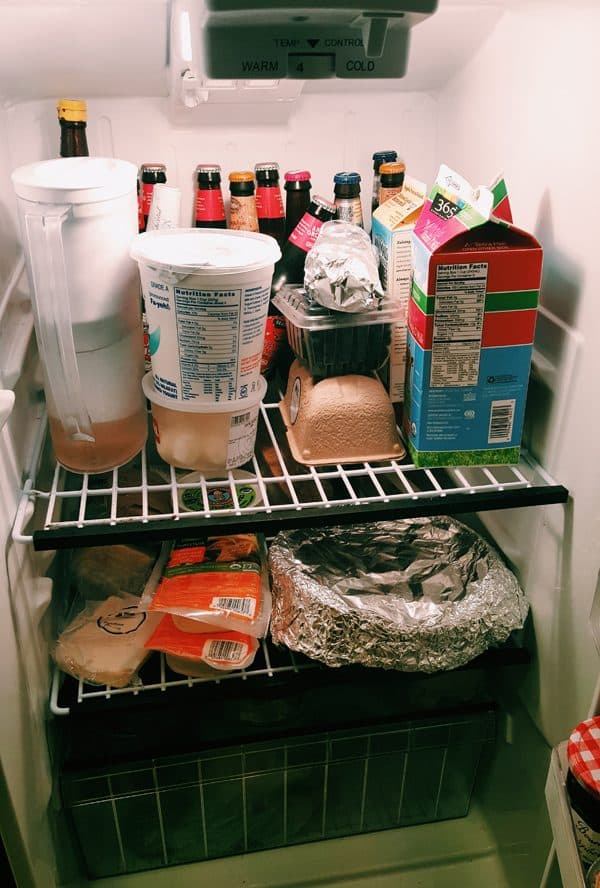 What made you decide to start a food blog? How has your blogging evolved over the years?
During my junior year of college, I realized I was a good 20-30 pounds overweight so I started cooking for myself in an attempt to lose weight. In the process of looking for recipe inspiration online, I discovered food blogs and quickly became enamored with them. About a year after reading them obsessively, I decided to start one for myself! My blog was initially a "diary" of what I ate every day, and it is actually very different from what it is now. Back then I posted everything I made, whereas now I only post the recipes that I feel are really REALLY good. I ate meat then, but am a vegetarian now and have been for around 5 years. The photos are also much improved...or at least I like to think so.
Tell us about your refrigerator and pantry. What 5 things do you always have on hand and how do you use them?
Living in a relatively small NYC apartment, I have to be pretty picky about what I stock my pantry with since I don't have too much free space. That being said, I try to always keep a variety of pastas, grains, beans, and flours on hand at all times along with a solid collection of herbs and spices. My refrigerator is always packed with far too many half-eaten blocks of cheese, a carton of milk, full crisper drawer, and lots of condiments. I always have olive oil, eggs, canned beans, canned tomato sauce, and pasta on hand. This way, I can always make some quick eggs for dinner or a pasta dish!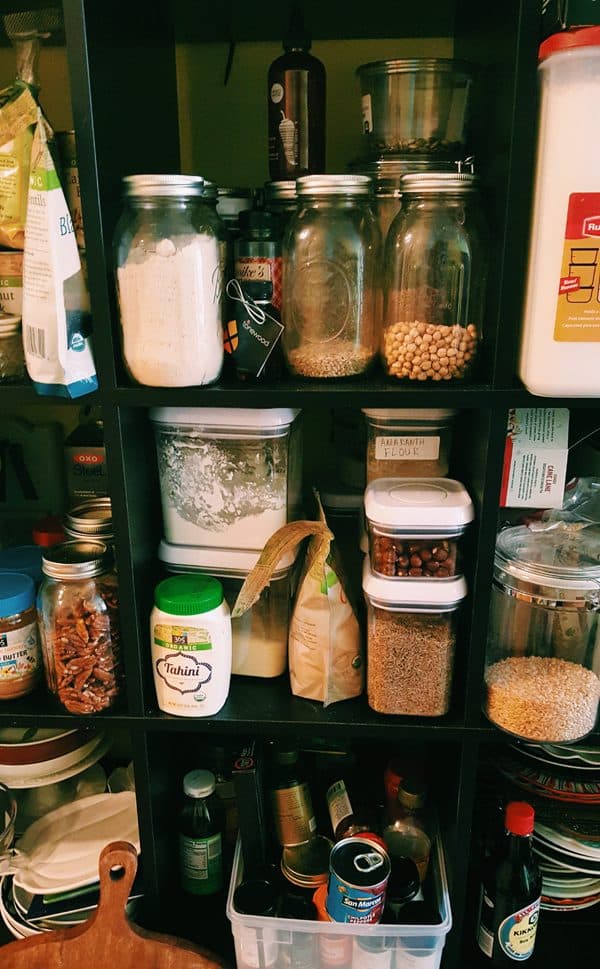 If you had to part with every kitchen tool except one, which would you keep and why?
My food processor! I use it for so many things, like making sauces, salsas, pie doughs, pesto, cheese grating...I'm pretty sure I couldn't actually live (or cook) without it.
What's your most-used cookbook?
The Complete Vegetarian Cookbook
by America's Test Kitchen. Like other ATK books, each recipe is extensively tested and gives you the reasoning behind "why it works". It has a HUGE variety of recipes and is a great resource for anyone who likes to cook, vegetarian or not. I frequently just flip to a random page and make whatever is staring back at me...and I have yet to make a recipe from it that I didn't love!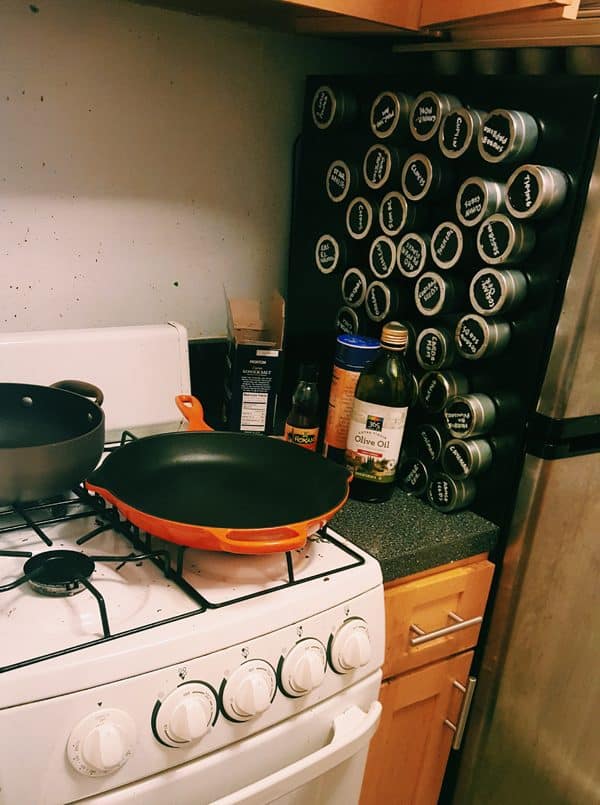 What's your most popular recipe? And what's your personal favorite?
By far, my most popular recipe is for Italian Cream Puffs with Custard Filling (otherwise known as St. Joseph's Day Pastries). I grew up eating these every year on the Roman Catholic holiday of St. Joseph's Day and made them for my dad when his father (named Joseph) passed away a few years ago. They hold a lot of memories for me personally, but they are a great treat no matter the time of year or your religious affiliation!
My personal favorite recipe changes with the season (or so it seems) but it is currently this corn and cherry tomato quiche that I made this past summer. The pie dough is incredibly rich, but one of the best I've ever tasted, and it pairs perfectly with the sweet corn filling and rich roasted tomato topping. So good. I am literally counting down the days until corn season so that I can make it again!