The Tribest Slowstar Vertical Slow Juicer and Mincer has earned itself a permanent home on our counter top where real estate is pretty hard to come by. After years of using juicers, we were pretty skeptical of one blowing our minds, but the Slowstar is by far the best machine we have ever used.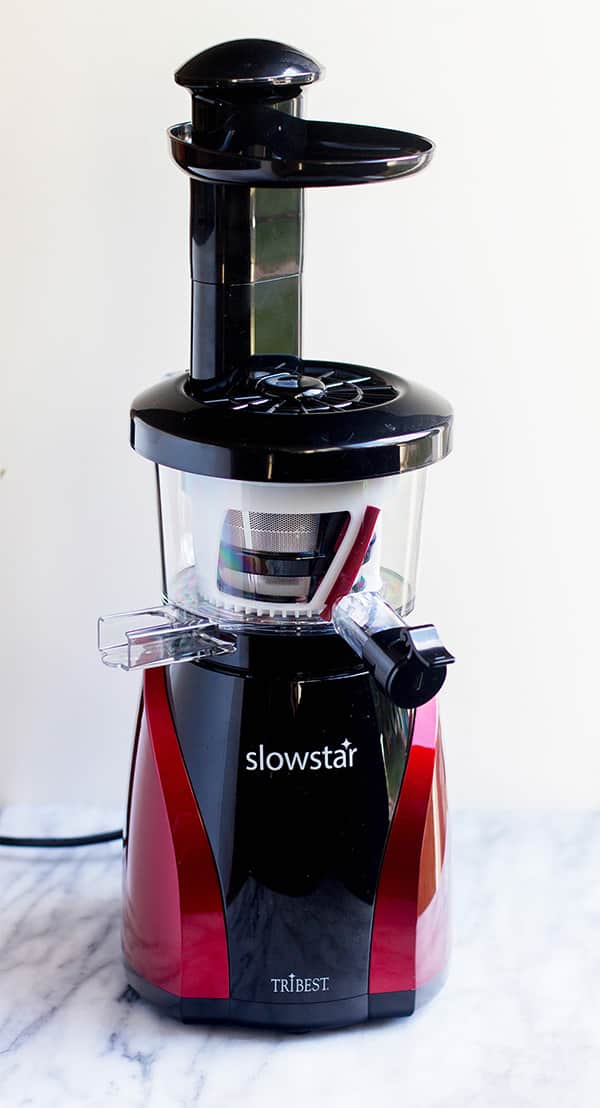 The Slowstar doesn't take up much more room on our counter than our coffee maker, which is really important to us since we have a very small kitchen. When completely assembled it is pretty tall though, so take that into consideration if you are planning on purchasing a juicer to leave out on your counter.
The double-edged auger makes a huge difference in how efficient the machine is and how much juice you get from your fruits and vegetables. We were amazed at the minimal amount of waste that this machine produces compared to other juicers we have owned—and it is really quiet! Our last juicer would literally wake up the entire house, but the Tribest Slowstar was so quiet initially I was concerned that it wasn't working correctly.
Assembling and disassembling this juicer is easy and clean up is a cinch! Also, the machine comes with a 10-year warranty should anything go wrong.
Buy the Tribest Slowstar Vertical Slow Juicer on amazon.com
Disclaimer: We received a samples from Tribest in order to try the Slowstar juicer, but this had no influence on our opinion and this isn't a sponsored post.