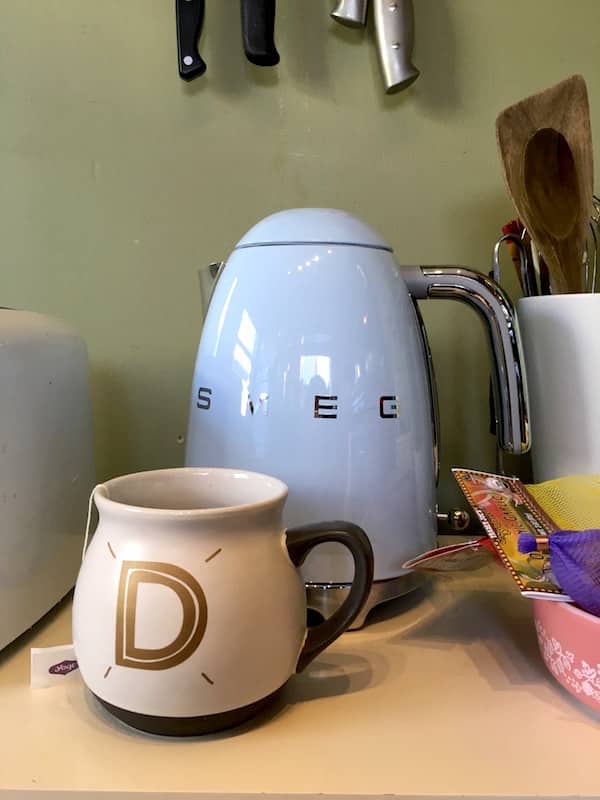 I'm a little ashamed to admit that my kitchen is seriously lacking on the gadget and appliance front—everything I own was pretty much either a gift or scored at the thrift store, so it's a hodgepodge of finishes and styles. I've had my eye on SMEG's Italian appliances for a while, imagining a parallel universe where my entire kitchen is decked out in cool vintage-looking gear (or at least one where it actually matches).
SMEG's line of '50s-inspired small appliances includes pretty toasters, blenders and electric kettles in black, white, red and pastels. I opted to give the electric kettle in pastel blue a try, both because it's adorable and because I'm sick of constantly moving my tea kettle to and from the stove when I need to use the burners. Even when full, the SMEG heated my water up in just a few seconds, and the on/off switch lights up so you can easily see if you've already turned it on. There's a water filter inside too—and while I feel pretty good about the quality of my tap water, it was nice to have that extra assurance.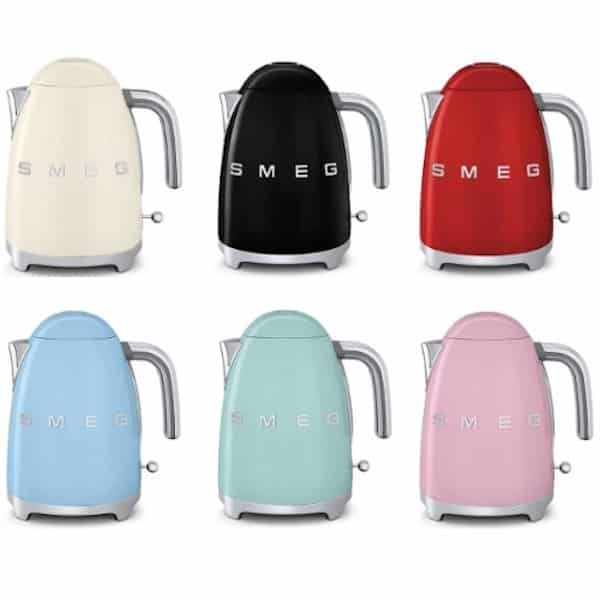 In addition to being functional (and encouraging me to drink more tea!), the kettle is pretty enough that I don't mind keeping it on the counter. It's as much a conversation piece as it is a stove space-saver, and now I have my eye on that toaster and blender to complement it.
Disclaimer: We received a sample from SMEG in order to try the kettle, but this had no influence on our opinion and this isn't a sponsored post.
Buy the SMEG '50s-inspired small appliances at smegusa.com.