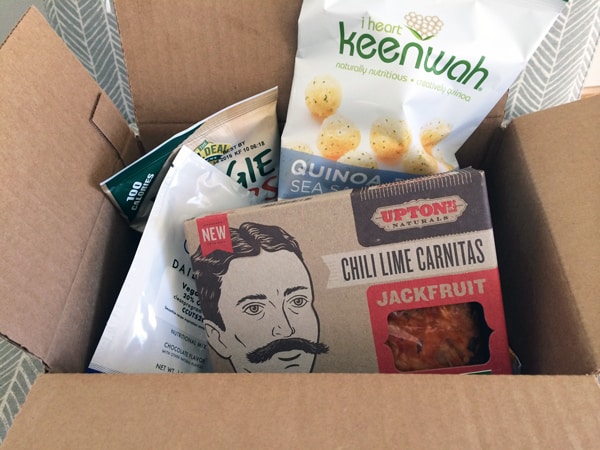 What is Vegan Cuts?
Vegan Cuts is an online store that curates the best vegan products in a variety of categories—food, beauty, fashion, and lifestyle. They also have two subscription boxes, a Snack Box and a Beauty Box. They recently sent me a Snack Box to review.
Tell me about this Snack Box!
The Snack Box ships out once a month and each box has 7-10 vegan foods for you to sample. There are a lot of food box subscription services out there, but ones that only send vegan foods are hard to come by—and even if you're vegetarian, the Vegan Cuts snack box is nice because you know you won't get beef jerky or pork rinds in your monthly shipment (which has happened to me so many times with other services!).
How much does it cost?
The price is $22.95 a month, with discounts for longer subscriptions ($68 for 3 months, $125 for 6 months, $240 for 12 months). The box does ship outside of the US for an additional charge.
Is it worth it?
I subscribe to a few subscription boxes and this one is more expensive than the others; if you're looking to get $22.95 worth of products for the $22.95 you're spending, I'm not sure you'll get it, but I think you'll come pretty close (although, full disclosure, I didn't price the items I received in my box). The fact that I know I can eat all of these products and nothing will go to waste is also a big plus for me.
What did you get in your box?
Here's a photo: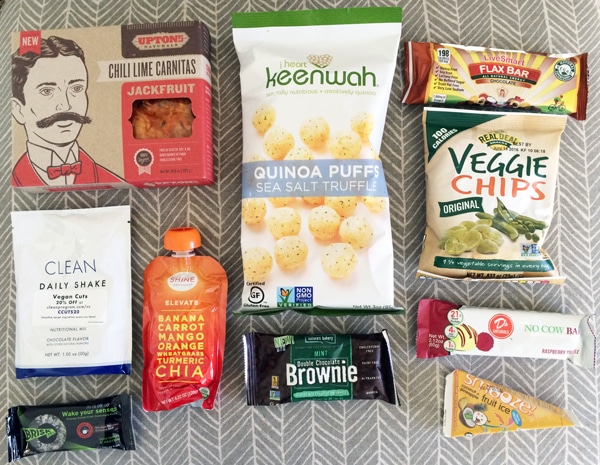 I was really happy with this shipment; I've unsubscribed from a lot of boxes in the past when I felt like the majority of items were either filler or were things I've gotten again and again. Most of the snacks in here were things I haven't had before.
How do I subscribe?
Sign up for the Vegan Cuts Snack Box here.