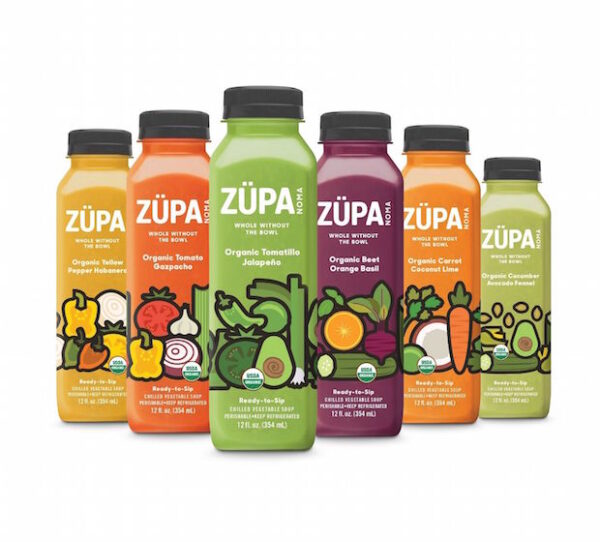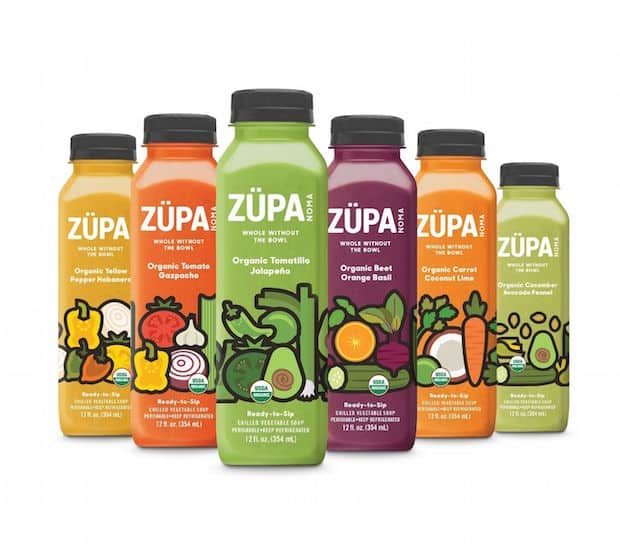 Drinkable soups simply make sure you're meeting your daily allowance of veggies a day. The convenient ready-to-drink bottles make getting your daily dose of veggies so much easier. We promise after just one sip of creamy goodness, you'll get over the fact that you're drinking your soup instead of using a spoon.
We love ZÜPA NOMA's drinkable soups because they're chilled. Which makes them taste like a cold juice, except much thicker, and they actually fill you up. ZÜPA NOMA's single-serve drinkable soup is made using Certified Organic vegetables harvested at the peak of ripeness then seasoned with fresh herbs and superfoods like olive oil, turmeric, ginger, and apple cider vinegar. Each soup has six servings of veggies, and the soups have less sugar than juices and less sodium than canned soups. ZÜPA NOMA's drinkable soups come in a variety of flavors, but our personal favorites are Organic Beet Orange Basil and Organic Cucumber Avocado Fennel.
Try your first ZÜPA NOMA drinkable soup from ZÜPA NOMA at DrinkZupa.com. Use our discount code for 20% off your entire cart with ZÜPA NOMA. Use the code OHMYZUPA20 for 20% off your entire order!