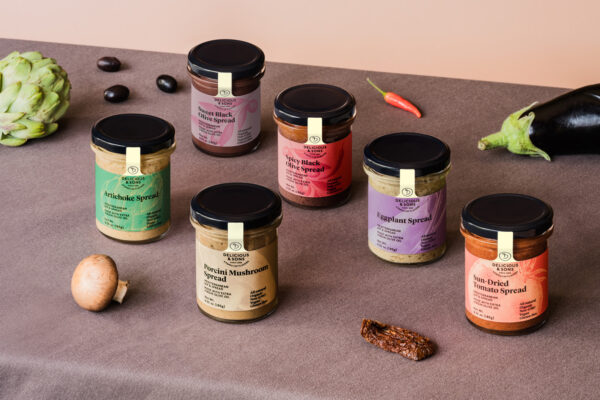 With foodies and bloggers crafting beautiful tables of colorful, healthy food to display on their Instagram accounts, there's a lot of pressure to create a beautiful display when having guests over. From Bachelor viewing parties to neighborhood happy hours, there are countless opportunities to put together a stunning spread that will garner numerous Instagram likes too. Of course social media buzz isn't what it's all about though! Your aesthetically beautiful appetizer spread must taste scrumptious too.
Enter Delicious & Sons. This Mediterranean company features delicious spreads, glazes, oils, and more for creating the perfect appetizer tray. They also have pasta sauces, pesto, and sandwiches spreads too, for when you throw a full-fledged Mediterranean dinner. Delicious & Sons was formed by Ricky Mandle and Mónica Navarro, two entrepreneurs united in their respect for small producers, each other and a passion for the Mediterranean and its cuisine. So step away into the beautiful blue Mediterranean region because these products will put you right into the lifestyle of positive thinking and taking pleasure in the little things—like truffle oil...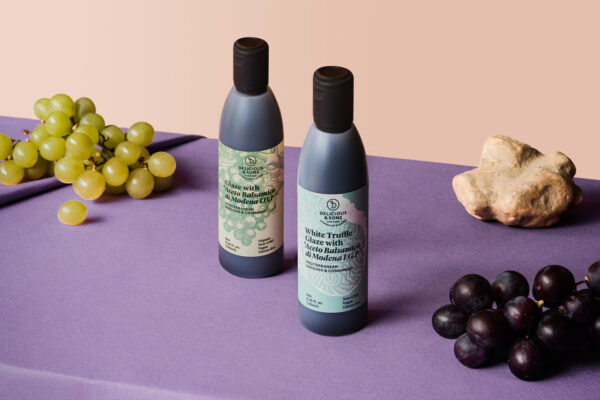 When I set out to host the perfect Bachelor viewing party, I set out a bowl of Greek olives, glasses of Italian wine, and a warm baguette. Along with it, I served my favorite Delicious & Sons product—the organic sweet black olive spread. My guests couldn't get enough of this spread! I also served a caprese salad with fresh basil and Delicious & Sons' organic balsamic glaze from Modena. Now I can't imagine not having this glaze in my fridge at all times. It's a must-have.