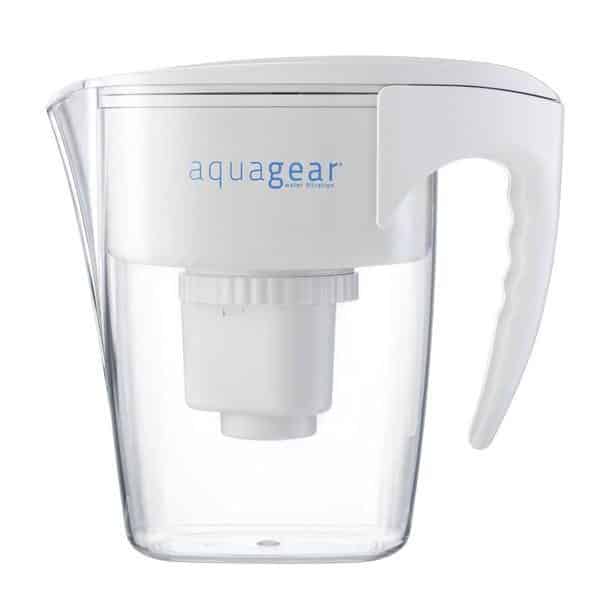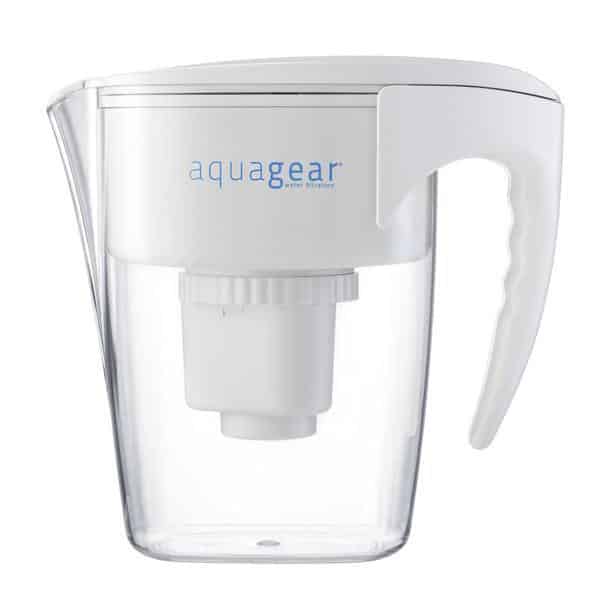 I've been a long-time Brita filter user, until I saw this video of a Brita filtration pitcher side by side with an Aquagear filter.
Aside from the obvious lack of orange in the Aquagear pitcher, the filter is also noticeably larger and the water drips slower, which are both good signs of a high quality filtration system. I used a water testing kit to see how my Aquagear pitcher stacked up. The results were impressive.
My water contained no traces of bacteria, and the lead and pesticide tests came back negative. Alkalinity, hardness and pH levels were all normal. I also tested for chlorine, copper, nitrate nitrogen and nitrite nitrogen. Everything came back well within EPA guidelines. Aquagear's filter technology keeps water free of tap water contaminants, heavy metals, pollutants, and trace pharmaceuticals, while keep the healthy minerals in.
The Aquagear filter is BPA-free and made in the U.S. 100% food grade materials, 100% vegan, and 100% recyclable materials are used.
Stop using tap water or wasteful water bottles and support a good cause. Your Aquagear purchase will provide six months of clean drinking water to someone in need. Aquagear partners with Thirst Relief International to work together to break cycles of poverty, build communities, and save lives.
You can purchase your own Aquagear filtration system here. You can check out Aquagear's testing certificates too, in order to see what this filter is protecting you from.