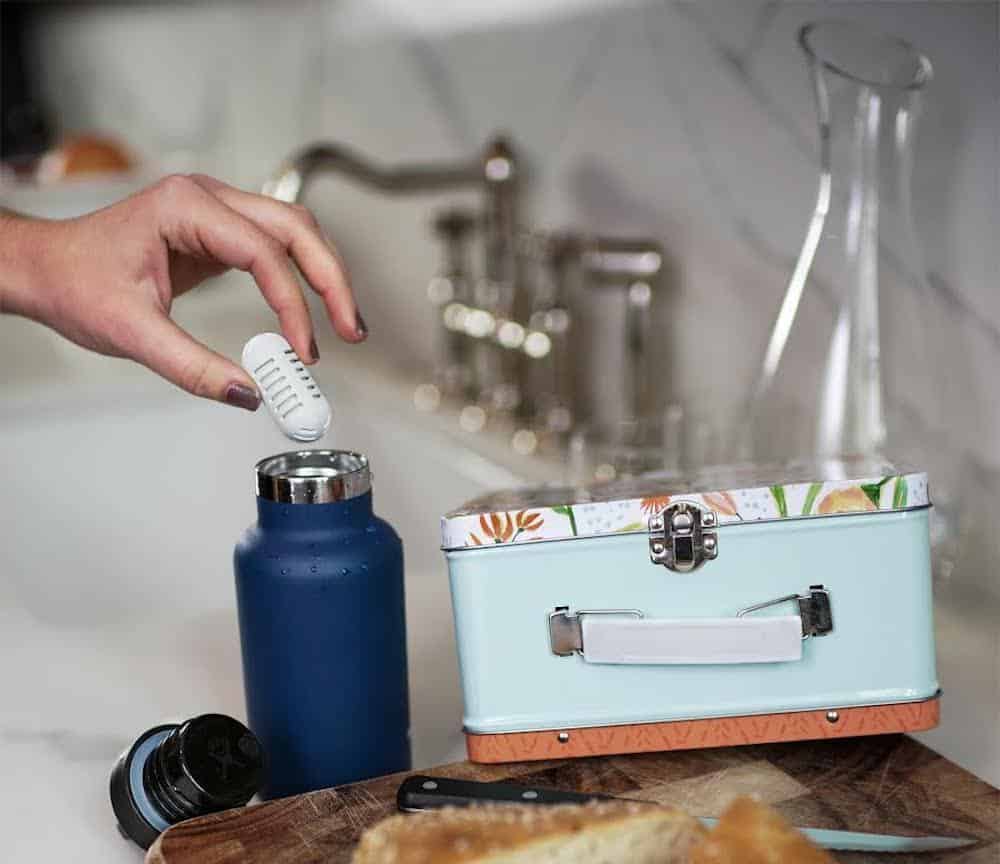 For the first time ever, water purification is finally easy! Skip heavy pitchers and simply plop the GoPure Pod in your water for a clean, healthy and hydrating drink. If you prioritize healthy, meatless eating, then why not prioritize healthy drinking too?
This cork-sized pod drops into any water bottle, pitcher, Keurig water reservoir, or simply your glass. The pod filters tap water, removing contaminants like lead, chlorine, and e.coli. The GoPure Pod significantly enhances the taste of your water too. The pod balances pH levels in your body leading to long-term health benefits. GoPure Pod works for up to six months and replaces 2,000 single-use plastic water bottles, and retails for just $24.95. This affordable water purification system is a miracle-worker.
In honor of Earth Day today, we're featuring GoPure Pod because these pods make saving the environment easier. Avoid plastic and single-use bottles by using your GoPure Pod filter in your reusable water bottle! GoPure Pod also encourages going out into the wilderness and appreciating Earth because with GoPure Pod, you can be safe knowing your filter is purifying water on the campgrounds, from spigots, etc.
GoPure Pet is like the pod for your pets! Love your furry friends? Give them the gift of clean water too. Find out more here.
You can learn more about GoPure Pod and where to buy it at GoPurePod.com.
Happy Earth Day and clean, healthy living and drinking!