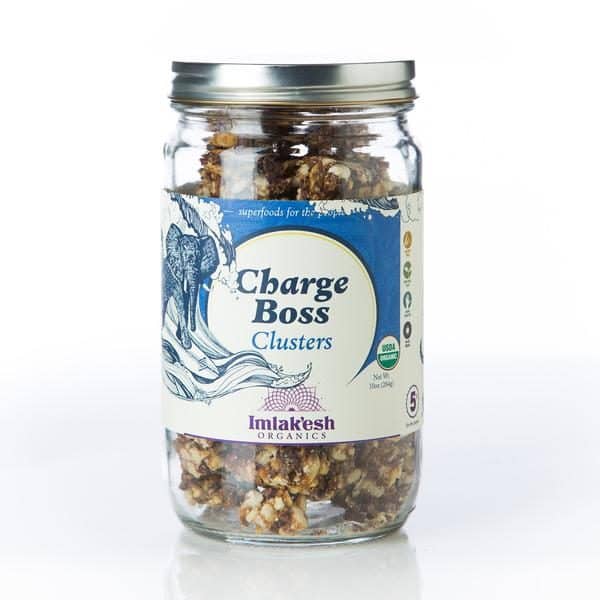 If you're looking for a portable, handmade snack that's healthy, raw, and organic, and something that will give you a major energy boost, look no further than Imlak'esh Organics' Charge Boss Clusters! These clusters only have four raw, organic ingredients: cashews, cacao nibs, maca powder, and coconut blossom nectar. Pass on the preservatives, sugar, and other additives, and try Charge Boss Clusters for a sustainable energy boost. I keep them on my desk, and they seriously keep me charging better than coffee. No afternoon crashing!
The Charge Boss Clusters are vegan, gluten free, GMO free, and have 7g of protein and 6g of fiber. They have low-glycemic sweetener and maca-fueled stamina. These ethically traded and artisan crafted treats are like healthy, chocolatey, and rich adult rice krispie treats.
Discount Code
You buy a 10oz jar or a 5oz jar here. Each purchase gives 5% back to the people, meaning your purchase supports social equality and ecological projects. Find out more here.
Imlak'esh Organics is offering Oh My Veggies readers 15% off Charge Boss Clusters through January 27. Give them a try and reap the benefits from a boost in energy to feeling fueled. The discount code is ohmyveg.