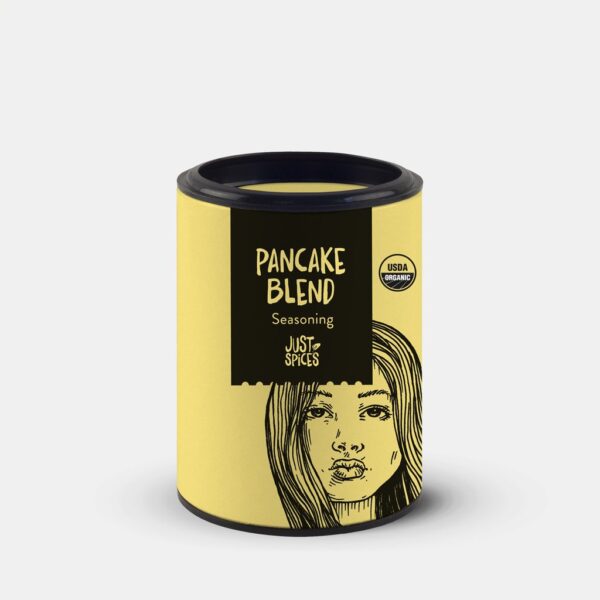 Happy National Pancake Day! Indulge in some banana pancakes with Just Spices Pancake Blend. Get your Just Spices Pancake Blend ASAP so you can enjoy this classic breakfast this weekend. Have one, maybe two, even 10 pancakes! Check out more of Just Spices' seasoning and spice blends here. Just Spices features twenty organic spice blends and two everyday essentials. All products are certified USDA organic, with no flavor enhancers, each a standard 100 milliliters and ranging from $5.99-$7.99.
Check out this mouthwatering Banana Pancakes recipe courtesy of Just Spices!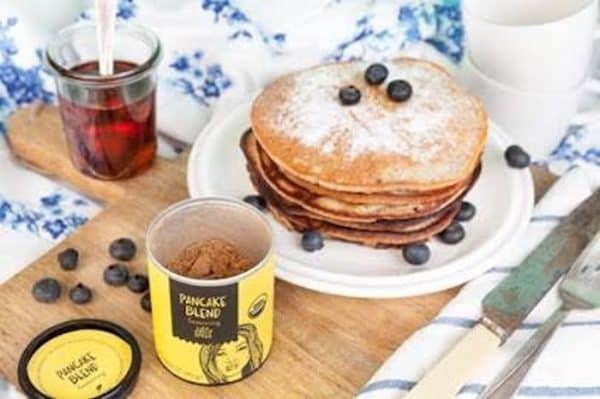 Ingredients
1

medium ripe banana

2

large eggs

1

teaspoon

Pancake Blend

Butter or oil

1/8

teaspoon

baking powder

for fluffier pancakes

Optional: 1 cup fresh fruits

we recommend blueberries or chopped apples, 1/2 cup chopped nuts and 1 tablespoon honey
Instructions
Peel the banana and break it up into several big chunks in a bowl.

Use a dinner fork to thoroughly mash the banana. Continuing mashing until the banana has a pudding-like consistency and no large lumps remain (a few small lumps are okay). You should have 1/3-1/2 cup of mashed bananas.

Whisk in Just Spices Pancake blend. These pancakes are pretty great on their own, but a few extras never hurt. Add 1/8 teaspoon of baking powder for fluffier, lighter pancakes and save any chunky, heavy ingredients—like nuts—for when the pancakes are on the griddle.

Whisk the eggs together until the yolks and whites are completely combined. Then pour the eggs over the banana mixture and stir until everything is completely combined.

Melt a little butter or warm a little vegetable oil in the pan to prevent the pancakes from sticking to the griddle, if you like.

Drop 2 tablespoons of batter onto the hot griddle. It should sizzle immediately—if not, turn up the heat slightly.

Cook the pancakes until the bottoms look browned and golden when you lift a corner (roughly 1 minute). The edges should also be starting to look set, but the middle will still be loose like barely set Jell-O.

Cook the other side for another minute or so, until it is also golden brown. You can flip the pancakes a few times if you need to in order to get them evenly browned (Flipping is much easier once the second side is set!).
Nutrition