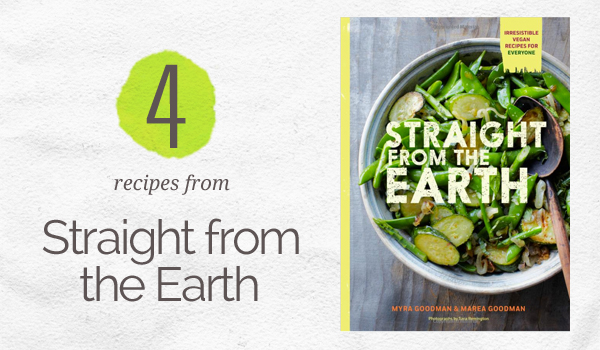 Instead of doing typical book reviews, we're sharing 4 recipes we've made from vegetarian (and vegetarian-friendly) cookbooks. Because anyone can review a cookbook, but the real test is — do the recipes work out? And do they taste good? We'll let you know!
The Book
Straight from the Earth: Irresistible Vegan Recipes for Everyone
is Myra Goodman's latest cookbook, co-authored by her daughter Marea. Myra is one of the founders of the organic produce giant Earthbound Farm, so naturally, the recipes in this book rely heavily on fresh fruits and vegetables. Which is a good thing! The book is full of innovative recipe ideas — the types of recipes that make you happy you shelled out the money to buy the book.
The Recipes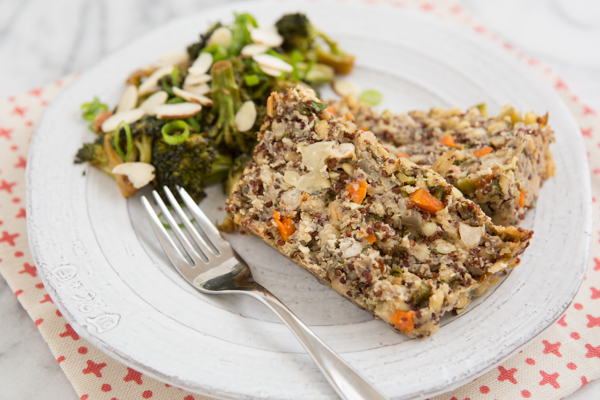 Barley, Quinoa, and Cannellini Bean Loaf // So much comfort food deliciousness! I was worried about this recipe because in my experience, loaf recipes that don't use egg as a binder often have either textural issues or they have a tendency to fall apart. This one had that nice, solid texture of a good meatloaf – it wasn't mushy, and it held together well. And it was delicious! The recipe was a little involved, but it's perfect for a Sunday night dinner.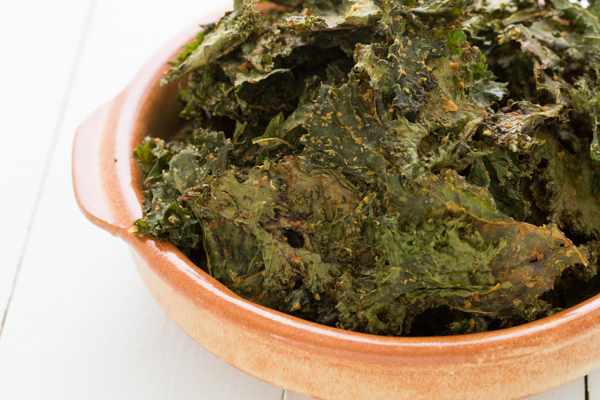 Crispy Baked Kale Chips // These were a little salty for me, but otherwise, they turned out well. We liked the blend of seasonings (curry powder, cayenne, lemon juice, and nutritional yeast) — the flavor was much more complex than the kale chips that are coated in nutritional yeast and nothing else.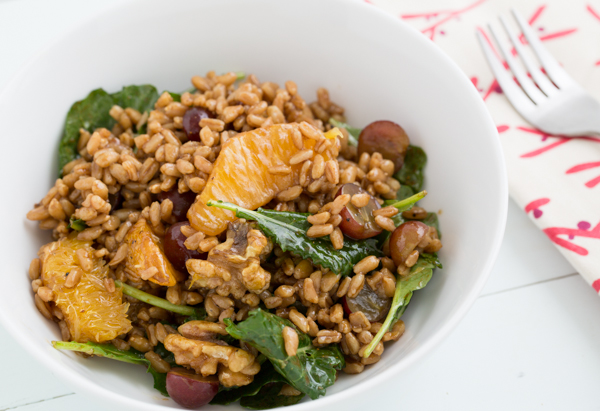 Wheat Berry, Baby Kale, Grape & Orange Salad // I'm all about putting wheat berries in salads. They're just so hearty and chewy and delicious! This was another winner and the leftovers of the salad held up really well when refrigerated for a few days, so it's ideal for making in advance and having for lunch throughout the week.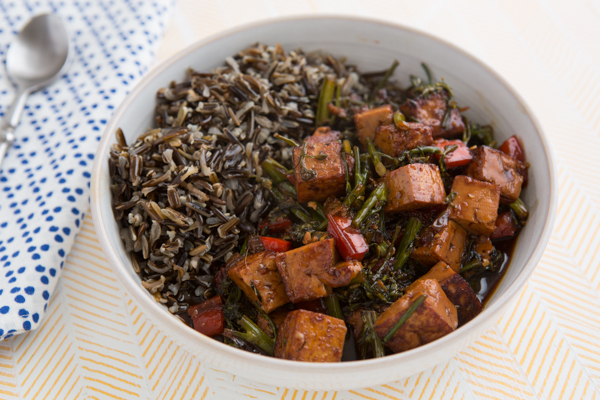 Teriyaki Tofu Broccolette on Wild Rice // This one turned out nothing like the picture in the book. What happened? I don't know! I had much more sauce than the veggies, tofu, and rice could soak up. We still liked it, but if I were to make it again, I'd make half the amount of sauce.
Buy It on Amazon