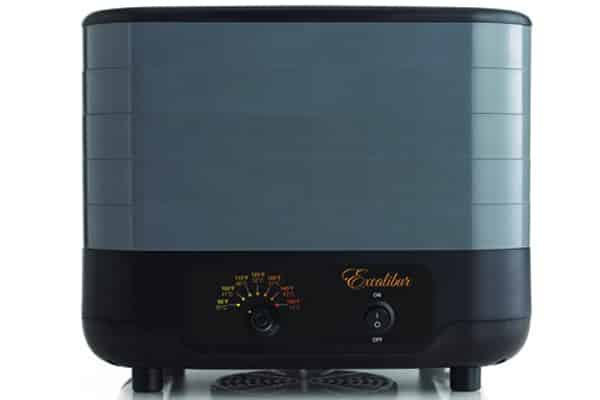 Food dehydrators are one of the more under-appreciated small kitchen appliances—we heap praise upon our slow cookers and pledge our undying allegiance to our coffee makers, but food dehydrators get the short end of the stick. Why is that? Maybe it's because we don't know what to do with them.
Here are 4 reasons why we think you need a food dehydrator this summer:
1. Because portable healthy snacks are a must-have for travel
It's fun to stop at the gas station and get a Snickers bar once, maybe twice during a road trip, but after that, you're over it and want something healthy. Bringing fresh fruit in the car can be a little dicey on hot summer days, so dehydrating a bunch of fruits and vegetables and packing them for the road is the perfect solution. We love fruit roll-ups, chewy dried apple slices, and homemade zucchini chips for traveling.
2. Because heirloom tomatoes are so cheap at the farmers market in August
Summer is a time of bounty—so many delicious things are in season! Make that summer produce last a little longer by preserving it in your dehydrator. (Yes, preserving encompasses so much more than just canning!) Sun-dried tomatoes are one of our favorites; they can be added to salads, pasta, sauces, sandwiches, or eaten as-is.
3. Because you're tired of making pesto with the over-abundance of basil from your herb garden
When you buy a jar of herbs at the grocery store, they're the dried leaves of fresh herbs. You can make the exact same thing in your dehydrator with herbs from your garden and not only will it save you money, but the result is much more flavorful.
4. Because you can make dinner without turning on the oven
A lot of raw food recipes are actually cooked in a dehydrator—food is still considered raw as long as it's not cooked at temperatures above 115ºF. We've made raw sweet potato fries, portabella sliders, and falafel in a dehydrator. If you live in a home with a small, closed-in kitchen, a dehydrator can help you stay cool on hot summer days.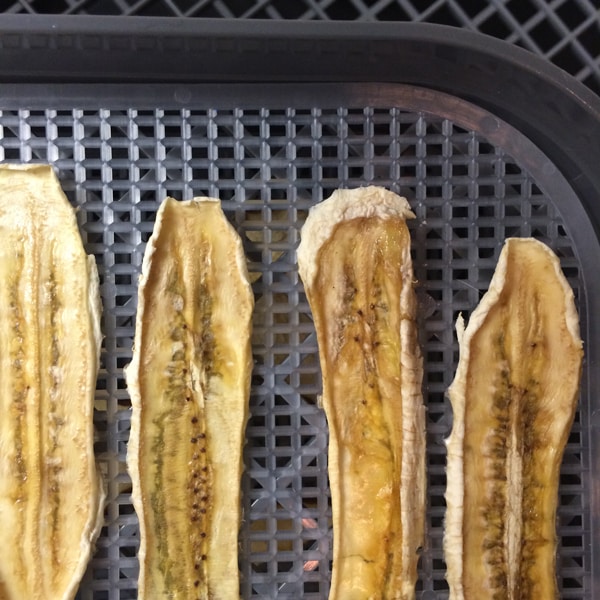 Why We Love Excalibur's 5-Tray Stackable Dehydrator
We've tested a few different food dehydrators and while there was one lower-priced model we liked for occasional use, the Excalibur 5-Tray Stackable Dehydrator, which we recently received from the manufacturer to review, far exceeds it for anyone who's serious about food preservation. We tested kale chips, banana and pear slices, and halved grape tomatoes and found that the Excalibur dried food more quickly and evenly than the previous budget models we've tried—and it also runs a lot quieter.
The Excalibur Stackable Dehydrator takes up about the same amount of counterspace as our previous models, but the 5 stackable trays allowed us to dry more food. We also found the square trays preferable to the round ones in the other units we've tested. While we'd still recommend a cheaper dehydrator for someone who only plans on using it a few times a year, this model is perfect for people who preserve food often, but don't want to invest in a dehydrator that will set them back several hundred dollars.
Purchase the Excalibur 5-Tray Stackable Dehydrator on Amazon.com