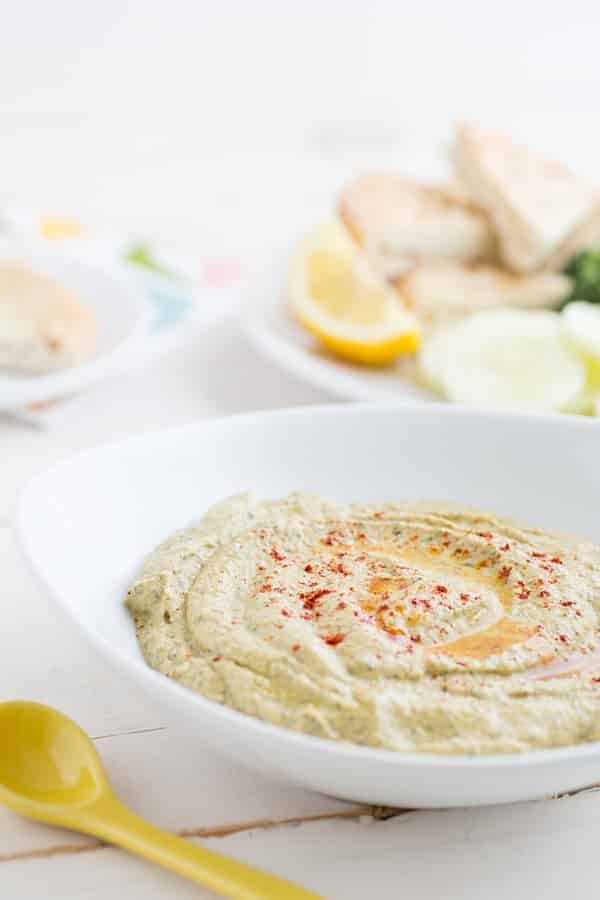 We used to live a few minutes away from the most amazing Middle Eastern fast food restaurant. The food was cheap, delicious, and plentiful, which worked well for us since we were on a tight budget. And whenever we went there, we'd always order what we called The Trifecta: Hummus, Baba Ghannouj, and Mama Ghannouj. With enough pita bread, you could make a meal out of those alone, and we often did. Because, you know, the whole tight budget thing.
After we moved away, that restaurant was one of the things we missed most. And even now, 7 years later, we still talk about it once in a while. Because no one else sells mama ghannouj! I'm sure it exists outside of that restaurant, but I haven't seen it. Which is a sad thing, because it's delicious.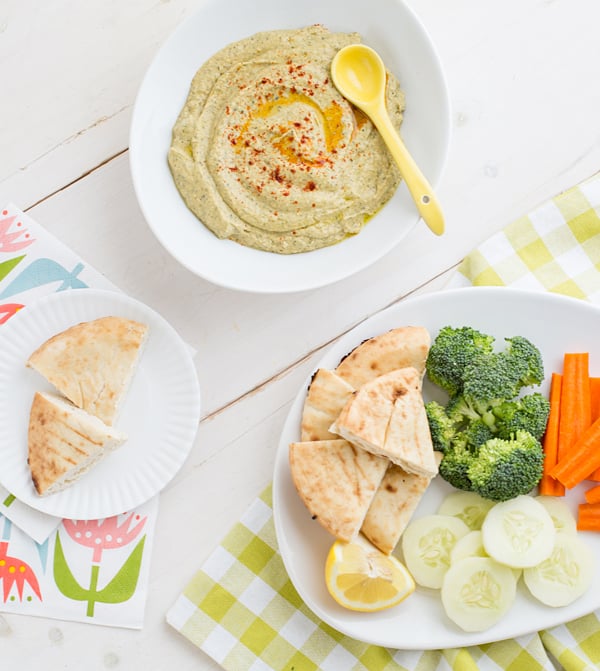 Mama ghannouj is baba ghannouj made with zucchini. That was pretty much all I had to go on when working on this recipe. (Well, that, and a very hazy memory of what it tasted like.) So I used the same ingredients in baba ghannouj for this recipe, minus the eggplant. I tried oven-roasting the zucchini, but you really need to grill it--the smoky flavor of slightly charred squash is an important component of this dish. To cut back on calories, I used a little less olive oil than you'd typically use in baba ghannouj--I think the resulting dip is still creamy and smooth without it, but if you're an olive oil fan, feel free to add as much as you like.
We're coming upon that time of year when everyone has an abundance of zucchini (well, everyone except me--thanks, vine borers!), so this recipe is perfect for when you can't even look at another loaf of zucchini bread. Throw some zucchini on the grill and make some mama ghannouj!
Recipe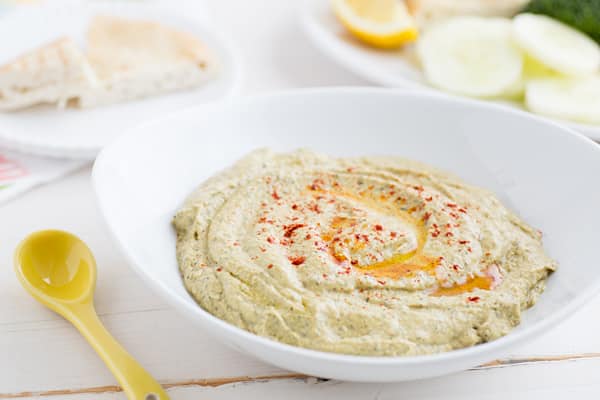 Instructions
Cut the top and the bottom off of each zucchini and allow them to cool. Once cooled, cut them into large chunks.

Combine zucchini, tahini, lemon juice, garlic cloves, and olive oil in blender or food processor and blend until smooth. Transfer to a bowl and drizzle additional olive oil over the top, if desired. (I also like sprinkling mine with a little smoked paprika. It's not traditional, but it's delicious!) Serve with fresh veggies, pita bread or chips, or crackers.
Notes
To grill the zucchini, lightly oil the outside and place them directly on the grates of your grill. The cook time depends on the type of grill you have and how hot it is, so it's hard to be precise. Just keep an eye on the zucchini and turn them every so often. You don't want them to burn, but they should have nice grill marks on them.
Nutrition
Calories:
100
kcal
Carbohydrates:
6
g
Protein:
3
g
Fat:
8
g
Saturated Fat:
1
g
Polyunsaturated Fat:
3
g
Monounsaturated Fat:
4
g
Sodium:
13
mg
Potassium:
343
mg
Fiber:
2
g
Sugar:
3
g
Vitamin A:
233
IU
Vitamin C:
21
mg
Calcium:
33
mg
Iron:
1
mg
Craving more veg-friendly recipes?
Shop our collection of vegetarian and vegan cookbooks, including our new Vegan Thanksgiving and Vegan Christmas cookbooks!