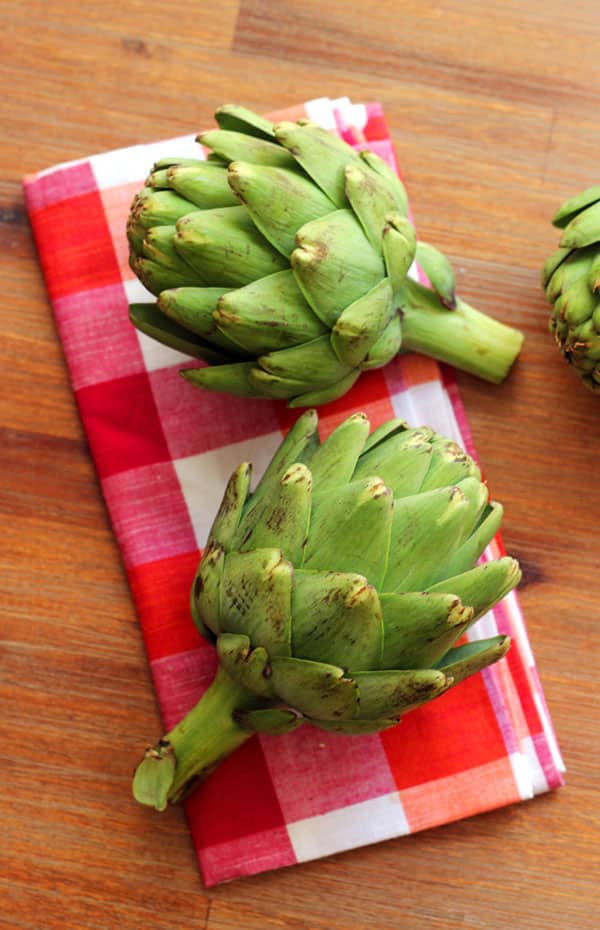 Artichokes are one of my favorite spring vegetables, but if you're not familiar with them, they can definitely seem intimidating. I mean, what other vegetable do you know of that has layers and layers of thick, leathery, seemingly inedible leaves with tiny thorns on the end of them? Exactly my point.
However, there's no need to live in fear! Once you learn how to prepare them properly, they are a cinch to cook any which way you please - stuffed, grilled, baked, steamed, and dipped are some of my favorites.
Here's how I turn an artichoke from something you might consider using as a weapon into something you actually want to be eating.
Step One: Clip The Leaves
As I said before, most of the leaves have thorns on the end of them, which you don't want to be around while you're prepping the rest of the artichoke because they can poke you. I use a pair of kitchen shears (or a clean pair of scissors) to cut the tips off the leaves.
Step Two: Trim the Artichoke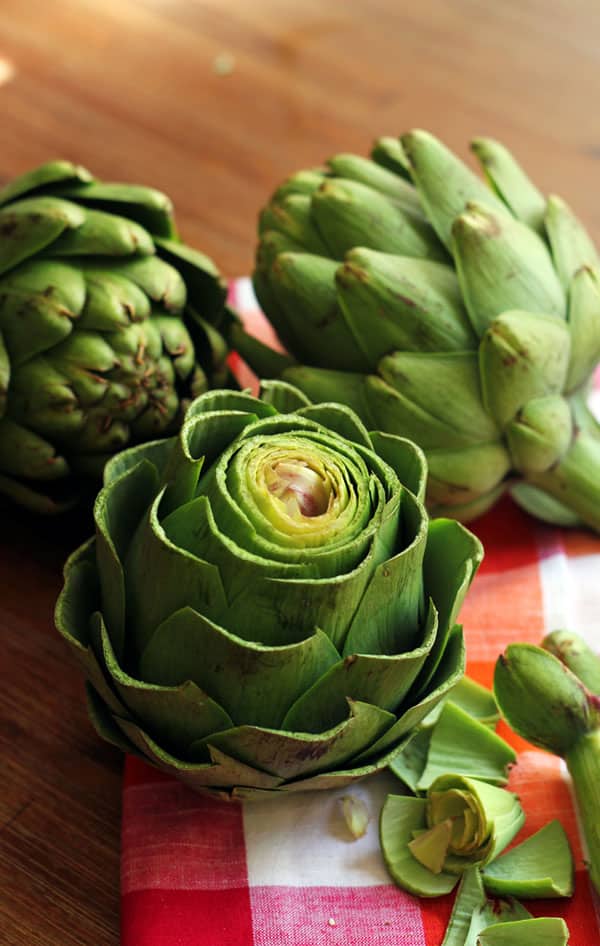 Next, you want to slice about an inch off the tip of the artichoke, remove any small outer leaves, and chop off the stem.
Step Three: Cook the Artichoke
Here's where the real decision-making happens - how do you want to cook your artichoke? There are any number of methods here that will work. I grew up on pressure-cooked artichokes, but they can also be steamed, roasted, or grilled, although these latter three methods will take longer. To pressure cook, steam, or bake, combine ½ cup water, ½ cup broth, and ¼ cup olive oil in the bottom of your cooking vessel. You can also add aromatics (I usually throw in some minced garlic) as well as salt and black pepper. If pressure cooking, follow the manufacturer's instructions, but for most it is 13-15 minutes on high pressure. Alternatively, you can steam the artichokes for around 50 minutes or bake them in a covered Dutch oven at 425º for 1 hour and 20 minutes. To grill the artichokes, see this awesome recipe for Grilled Artichokes with Roasted Garlic Olive Oil Dip for instructions! No matter which method you use, you'll know that the artichokes are done when the leaves darken and become tender.
Step Four: Eat the Artichoke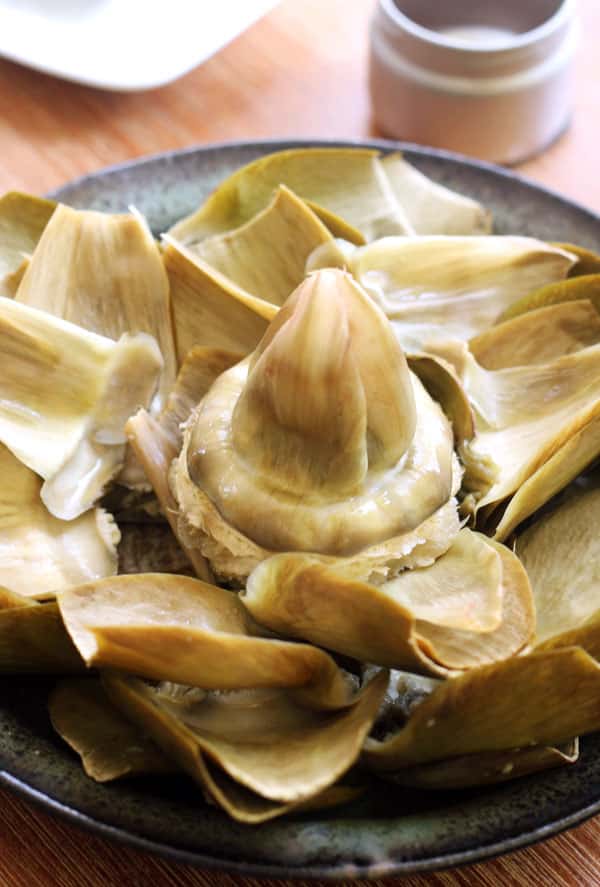 This is the fun part! Now we get to eat. There are a few ways to eat an artichoke. First, you can stuff the leaves (I'm partial to a good old-fashioned Italian breadcrumb, garlic, and olive oil stuffing), but this should be done prior to cooking. Alternatively, you can make a dipping sauce to dip the leaves in. Many people just dip them in melted butter, but you can also get crazy with aiolis, compound butters, or infused oils. Now, you should not eat the leaves whole. The only part of them that you want to eat is the fleshy part near the tip that you pulled off from the artichoke. To get at this, dip the broken end in your sauce and then use your teeth to scrape it off.
Step Five: Find the Artichoke Heart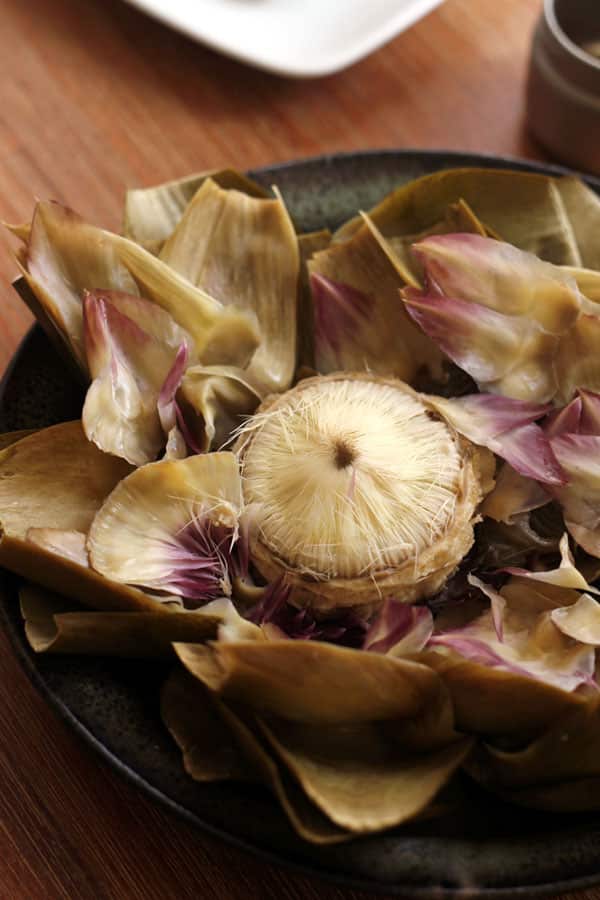 Once you're done nibbling on all the leaves, you want to find the golden egg! I mean, the artichoke heart. Pull off any remaining leaves (even the pretty purple ones) until you get to the hairy part of the choke. Scrape off all that hair with a fork, and underneath is the artichoke heart! You can eat this as is or dip it in sauce. Either way is delicious.