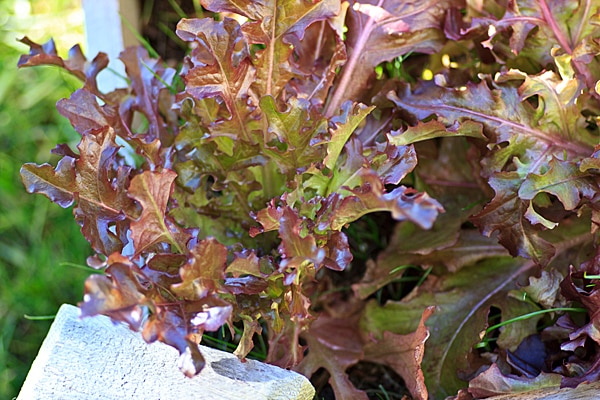 Let's start with the positive. Lettuce! So much lettuce! I really need to start making more salads. These red leaves are just screaming, "Make a salad with us! Toss us with delicious apples and pears and walnuts!" They've withstood the chilly morning temperatures so far, but I think I should probably use them before we start getting actual frosts overnight.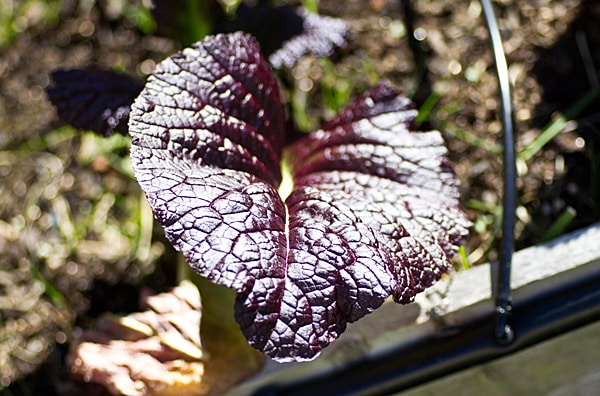 I used a lot of the mustard greens I've been growing in this pasta recipe and they're ready to harvest again. I was worried I wouldn't like them, but they're delicious. And so pretty too!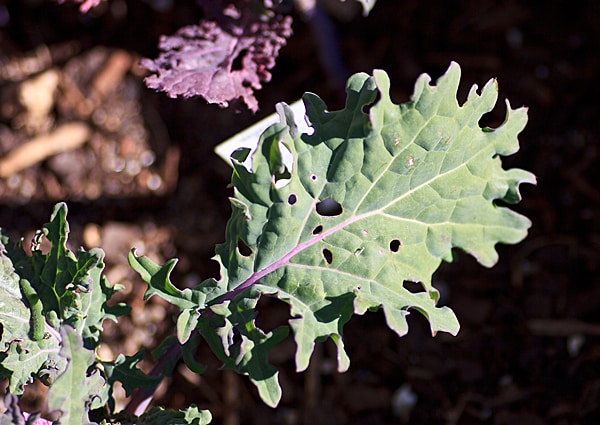 I've harvested some kale, but it's definitely not going as strong as it did last fall. The plants are still pretty small. Also, they are full of holes. I've come to accept this as a given in this whole organic gardening endeavor.
You know what else is doing really well?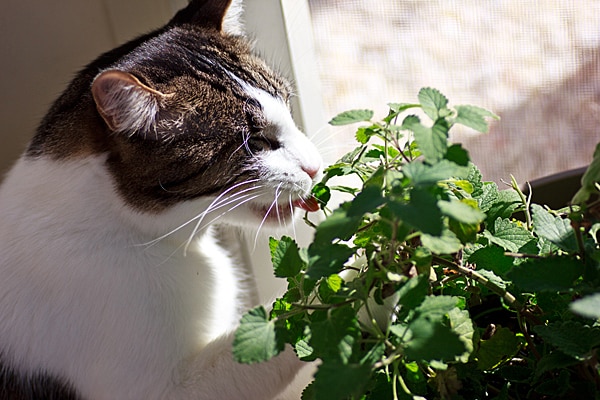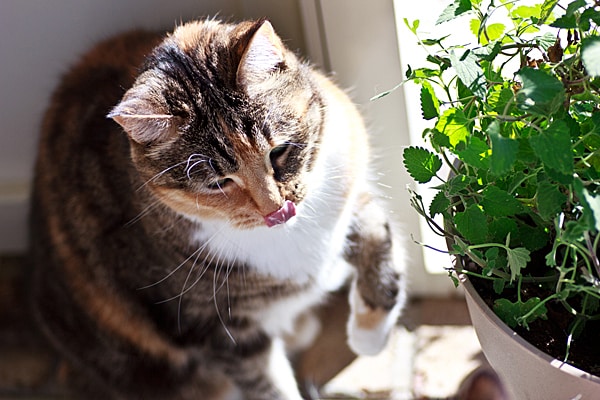 Catnip. Oh, I have lots and lots of catnip! It really grows like a weed and I'm very glad I have it in a container. The cats constantly beg to go out onto the screened porch so they can help themselves to all the catnip they can eat.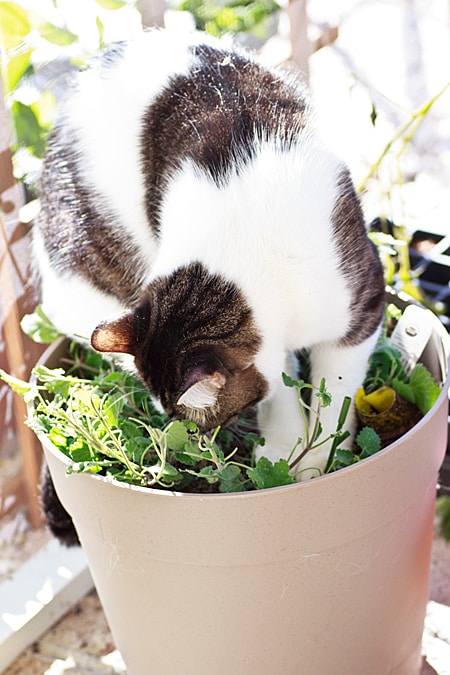 And then this happened. Mochi is loving the heck out of the catnip. And yet it still survives!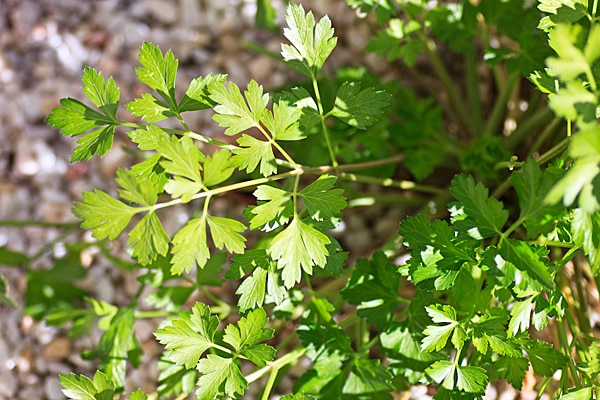 The parsley is still doing amazingly well. Caterpillars had stripped this plant to the stems, so I was completely shocked that it rebounded. I hate buying parsley at the store because you have to buy a big bunch when most recipes only require a tablespoon or two, so I'm hoping I can keep this alive through the winter!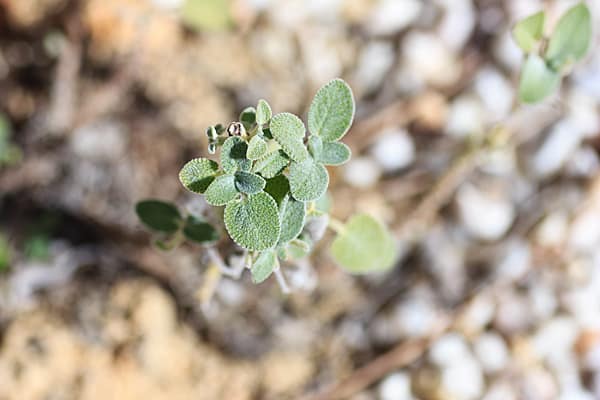 This is all that's left of the sage plant, though. I guess I'm gonna have to start buying sage…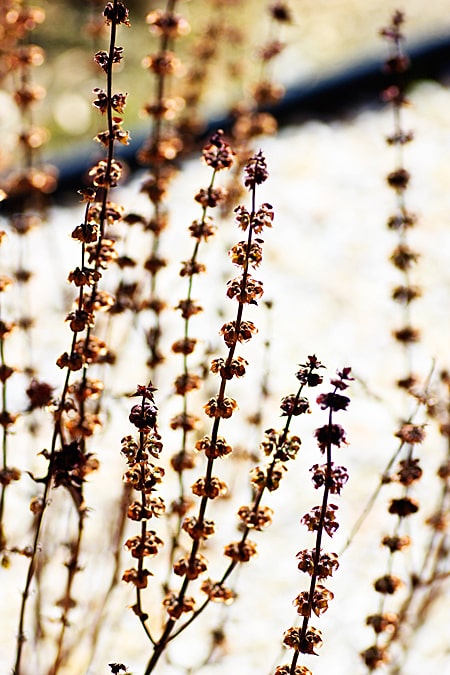 The Thai basil went to seed over the summer and I just left it. I think the herb garden is going to be full of wee bitty Thai basil plants in the spring.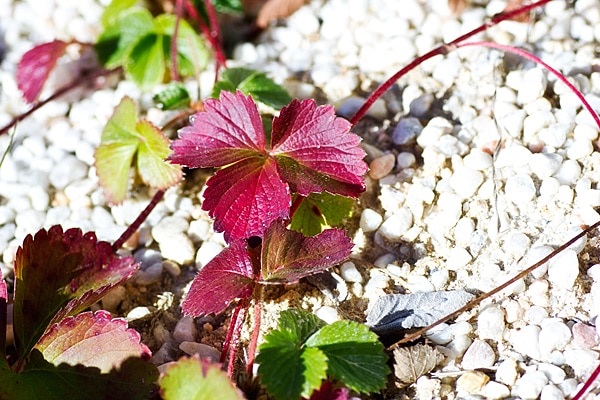 The strawberries are still flowering. A lot of the leaves are also turning this pretty, deep red. I had no idea that strawberry leaves changed colors in the fall!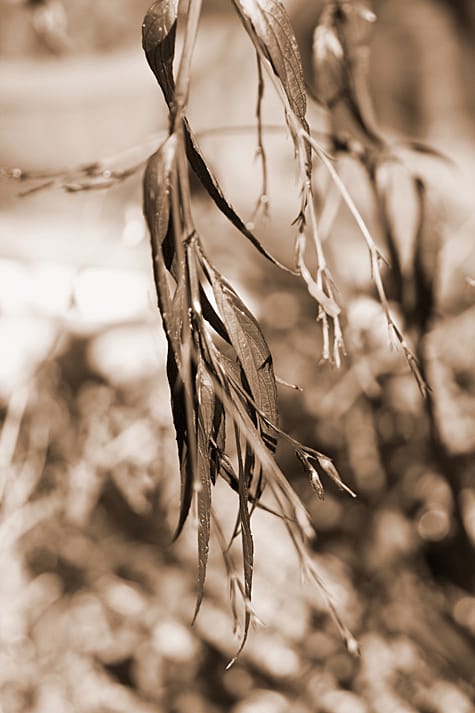 All of the perennials are brown, drooping, and sad. I didn't really do anything with the perennial garden this year and I'm thinking next spring I'm going to have to give it a little TLC.
Nothing else has changed very much since the last update. The carrots and all the cruciferous veggies are pretty much the same size they were a month ago. I'm not sure what I'm doing wrong! I'm guessing it's either too little sun or not enough fertilizer?
Are you still growing anything in your garden now that it's almost December?