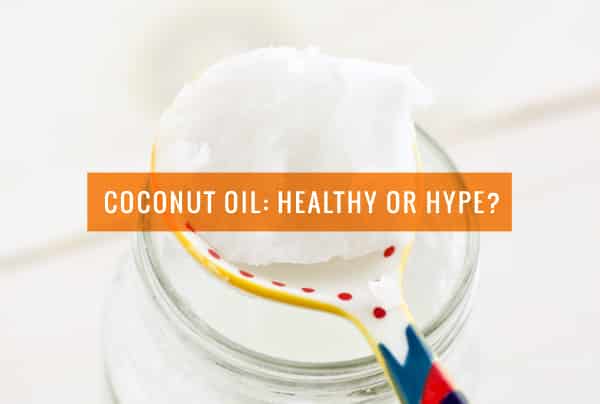 For ages we were warned about the dangers of saturated fats, and told to avoid foods like coconut oil in favor of more heart-healthy fats like olive oil. Now, suddenly butter is back and coconut oil is everyone's new best friend. What's with that? Why was coconut oil a problem before and now it's being touted as a miracle food for everything from weight loss to anti-viral properties?
Is coconut oil healthy, or hype?
First things first, it's important to know that not all coconut oil is created equal. The coconut oil we were previously told to avoid was a highly processed partially hydrogenated version of the oil used in junk food and other processed foods in the '80s and '90s, which contained trans fats and other dangerous compounds.
Do you remember seeing cold-pressed virgin coconut oil in the '80s? Me neither. That's because it wasn't widely available. But it is now, and this is the form of coconut oil that is getting all the attention these days.
But coconut oil is still coconut oil, right? What about the saturated fat?
Well, it turns out that not all saturated fat is the same. Coconut oil is about 90% saturated fat. For comparison's sake, butter is about 65%, and beef fat rings in at about 40%. But it's the type of saturated fat that has garnered all the fuss when it comes to coconut oil.
About half of the saturated fat in coconut oil is made up of medium-chain fatty acids, also referred to as lauric acid. Lauric acid has a number of health-promoting properties attributed to it, including the ability to improve levels of HDL ("good") cholesterol. Medium-chain fatty acids are also more easily digested and therefore more easily converted to energy than other forms of fatty acid.
Lauric acid has also been shown to kill harmful pathogens like bacteria, viruses and fungi, which is why coconut oil is praised as having antibacterial, antiviral and antifungal properties.
The proportion of lauric acid in coconut oil is greater than in most plant-based oils, but let's remember that coconut oil is more than just medium-chain fatty acids—there is still the other half of its saturated fat content to consider. Furthermore, overall effects on health cannot be determined simply by changes in HDL cholesterol, and there have been no long-term studies on the impact of coconut oil consumption and heart health.
But wait, isn't saturated fat okay now?
Not exactly. In the spring, a paper was published in the Annals of Internal Medicine suggesting there is no evidence supporting the longstanding recommendation to limit saturated fat consumption (Annals of Internal Medicine, March 18, 2014). Mainstream media jumped all over this study, and it was widely cited in social media with headlines such as "butter is back" and "saturated fat should not be demonized."
And that's probably true. It shouldn't be demonized, but what the study actually showed is that saturated fats may not contribute as directly to heart disease as we once thought. This doesn't mean we should be eating them with wild abandon!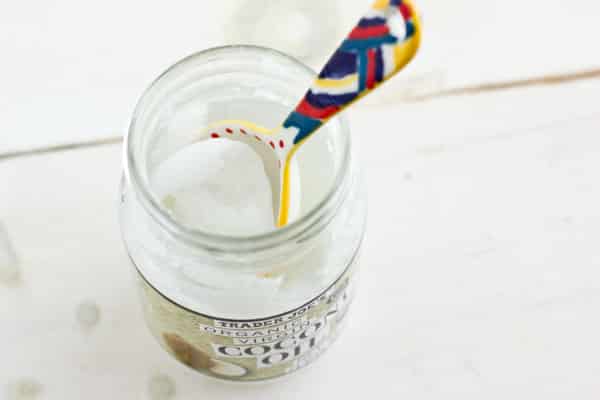 According to the Harvard School of Public Health, the main issue is that if someone replaces the saturated fat in their diet with refined starches or sugar, then the risk of heart disease remains the same. But, if saturated fat is replaced with polyunsaturated or monounsaturated fat such as is found in olive oil, nuts, and other plant oils, there is substantial evidence that risk of heart disease is reduced.
Back to coconut oil… what about all of the other miraculous health benefits it has been touted with?
Yes, there are many. From Alzheimer's and epilepsy to weight loss, antibacterial properties, and even use as a natural sunscreen, there are literally hundreds of supposedly miraculous uses for coconut oil.
Many of them may be true. And with better, long-term research, we may get some definitive answers in the future. The problem with latching onto coconut oil as a cure-all right now is that these health benefits are not substantiated.
A widely cited study attributing daily coconut oil consumption to abdominal fat loss (abdominal fat is the most dangerous kind of fat) follows just 40 women over 12 weeks. Another study on coconut oil consumption and appetite uses just six subjects! Important research like this should ideally be conducted on thousands of participants and over many, many years.
For now, the various health claims about coconut oil are largely not supported by peer-reviewed papers of large, long-term studies as credible scientific evidence should be. No doubt this research will come, but for now we should remain cautious about calling coconut oil a superfood or miracle cure.
So, what's the bottom line?
Coconut oil should be consumed in moderation as a part of a well-balanced diet rich in vegetables, fruit, nuts, and monounsaturated fatty acids such as those found in olive oil. I love the flavor of coconut oil (I also love and use butter). I use heart-healthy olive oil as my primary fat source, and bring in the others from time to time. If you wish to use coconut oil for its flavor, use it in moderation, and seek out virgin, cold-pressed coconut oil, which is the least refined available on the market.