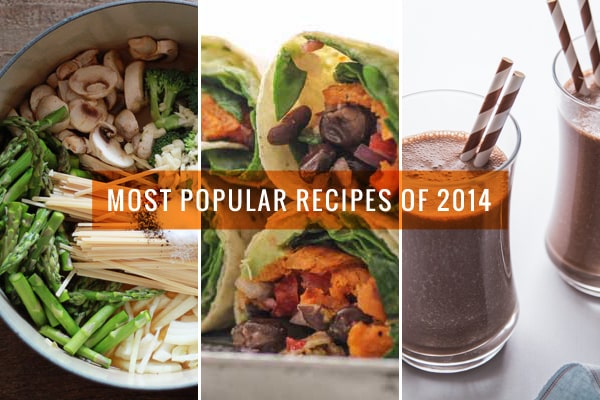 In the past when I've rounded up Oh My Veggies' most popular posts at the end of each year, I've noticed a pattern — they're usually all from the first half of the year because those posts have had a longer time to accumulate pageviews. So this year, I went through month-by-month and chose the most popular recipe for each. Did I spend way too much time thinking about this? Absolutely! But I like this way better.
2014 has been a year of change for Oh My Veggies and for me personally. On the Oh My Veggies front, I decided to take the blog from being my personal food blog to a team-based blog with 8 different writers. I hired an editor and a recipe tester to make sure every recipe works out before it's posted, did a huge redesign in two phases, and bumped up the posting schedule to 7 days a week. I'm really proud of the blog Oh My Veggies has become and I'm excited to see what the next year has in store.
It turns out that making Oh My Veggies a team blog was a good idea because I really needed a team this year. At the end of the summer, my husband and I moved back to the Chicago area, where we're originally from. The cross-country move from North Carolina was a big, huge change for us and a week after moving, we had another big, huge life-changing moment when I found out I was pregnant. We decided to move back to Illinois to start a family, so the timing was eerily perfect and we were completely thrilled at the news. And then a few days after that, the food aversions and all day morning sickness started, which wasn't nearly so thrilling.
In my 4th month of pregnancy, the constant nausea finally shifted into nighttime only and the food aversions aren't quite so bad anymore — I still can't say the word "kale" without gagging, but there were weeks where I could only eat pretzels, bread, pancakes and other bland foods and even those were a struggle. It's really strange to wake up one day and suddenly all your favorite foods turn your stomach. I have so much empathy for picky eaters now, because I've totally become that person who wants cheddar, but only if it's orange or a baked potato, but only if it's from Wendy's. Yeah, I don't know either. Being a food blogger and dealing with these intense food aversions and a hair-trigger gag reflex (even thinking about food would literally make me sick!) was interesting to say the least and I'm so grateful for the help of the whole Oh My Veggies team in picking up my slack and pitching in to write extra posts over the past few months.
Anyway, onto the recipes!
January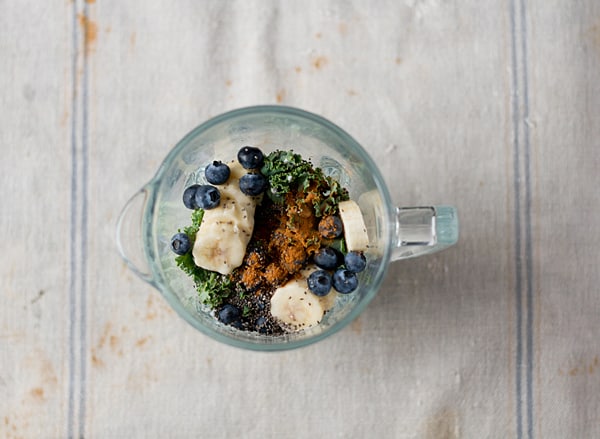 Kale Ginger Detox Smoothie // We kicked off 2014 with Smoothie Week and this spicy ginger version made with kale and blueberries was a reader favorite.
February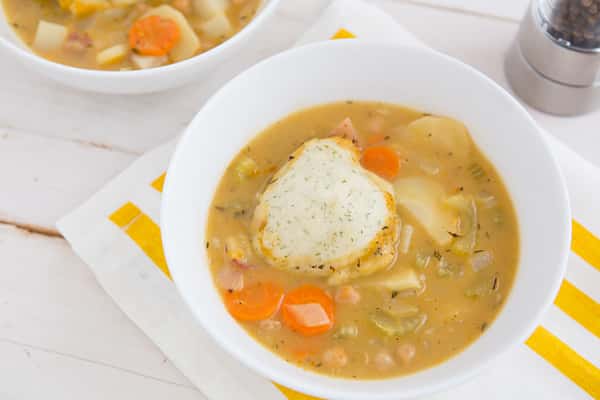 Chickpeas and Dumplings // One of my favorite new features this year is Make It Meatless, where we take recipes traditionally made with meat, like Chicken and Dumplings, and make them vegetarian using whole food ingredients (no meat substitutes!).
March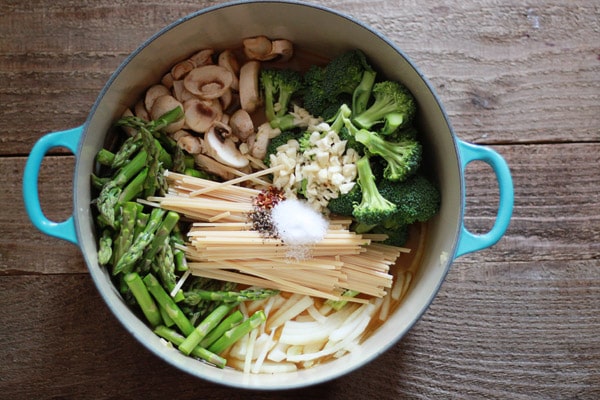 One-Pot Pasta Primavera // Easy weeknight dinners are always a winner around here and this creamy, veggie-packed pasta is the kind of recipe that's sure to become a staple in your kitchen.
April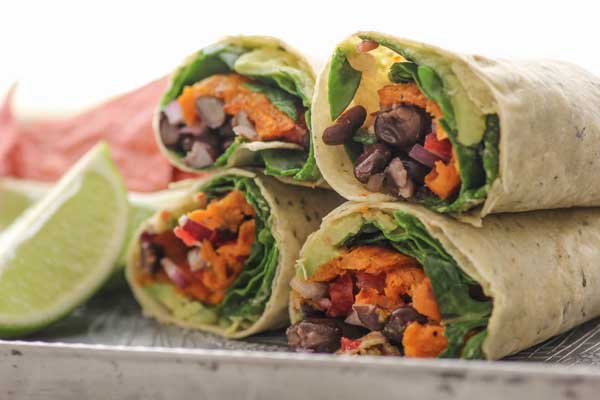 Southwestern Veggie Wraps // Roasted sweet potatoes are the best kind of sweet potatoes and combining them with smoky black beans, guac and greens makes for a delicious, healthy lunch wrap.
May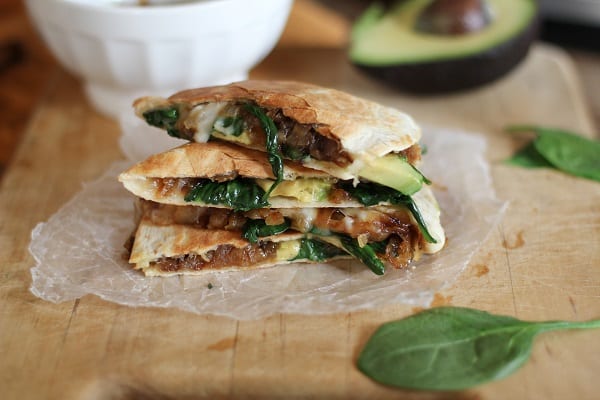 Caramelized Onion, Spinach & Avocado Quesadillas // I hate the phrase "ooey-gooey," but there's no other way to describe these quesadillas. They're messy to eat, but so worth it.
June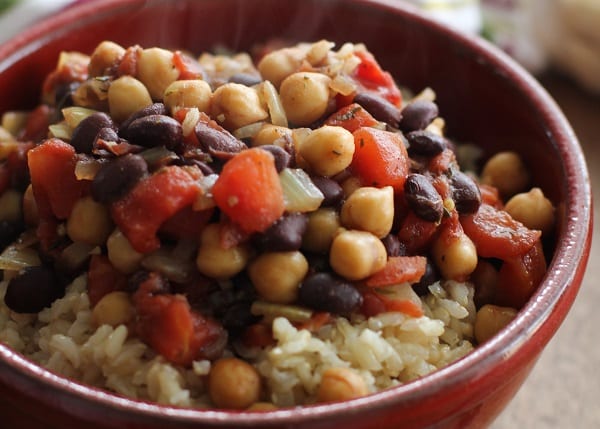 Jamaican Chickpea Stew // Another Make It Meatless post! And another post where we replaced chicken with chickpeas. I tested this recipe myself and I was impressed with how easy it was to make — and how such a simple list of ingredients produced such a flavorful dinner.
July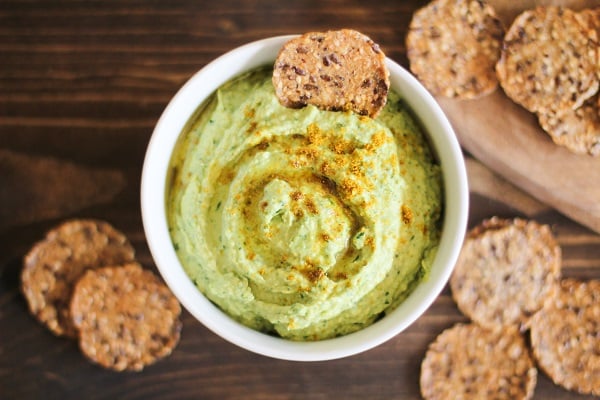 Roasted Garlic Kale Hummus // In July, Julia shared this recipe from her second cookbook, Let Them Eat Kale!: Simple and Delicious Recipes for Everyone's Favorite Superfood
. And you loved it! (You might want to bookmark this one for those New Year's resolutions too.)
August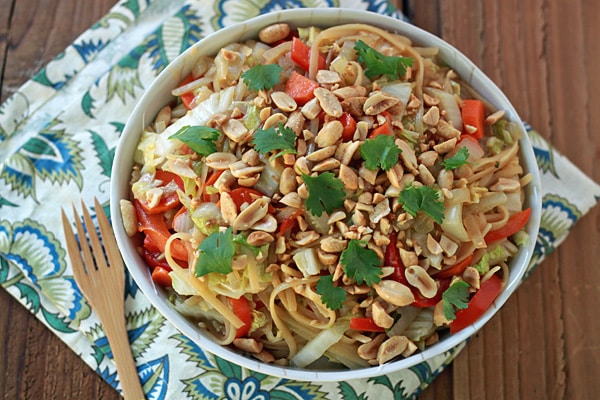 One-Pot Peanut Sesame Noodles // 2014 is definitely the year of one-pot everything, so it's no surprise that this was our most popular post in August. It's an Asian-inspired twist on one-pot pasta.
September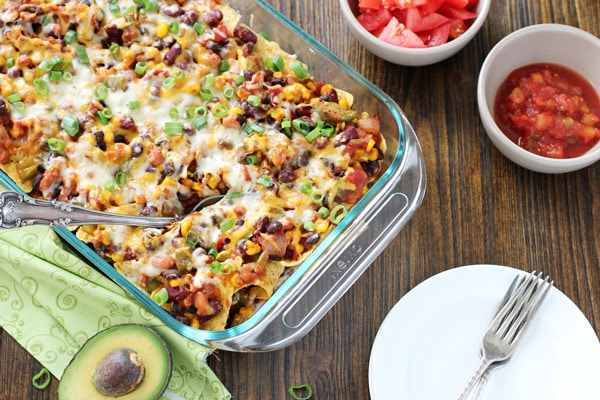 Cheesy Taco Casserole // …and then it was fall and everyone started looking for comfort food and casserole recipes. This cheesy taco casserole is kind of like baked nachos topped with veggies, beans and cheese.
October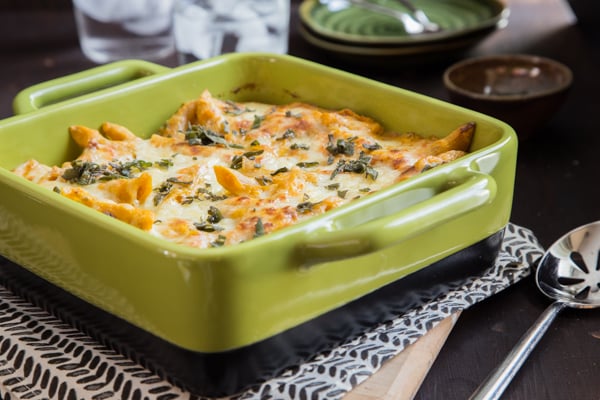 Pumpkin-Sage Baked Ziti // Another casserole! Pasta and a creamy pumpkin sauce are baked under a layer of shredded cheddar, then topped with crispy sage leaves. This is one of my personal favorites for 2014 too.
November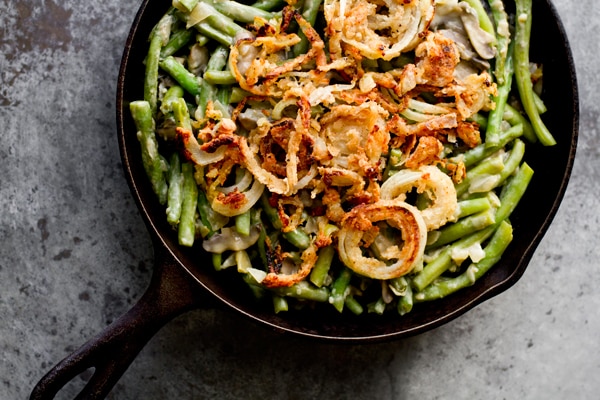 Vegan Green Bean Casserole // It just isn't Thanksgiving without a green bean casserole — and you don't have to skip it if you're vegan because you can make our version instead! Even the crispy onion topping is homemade.
December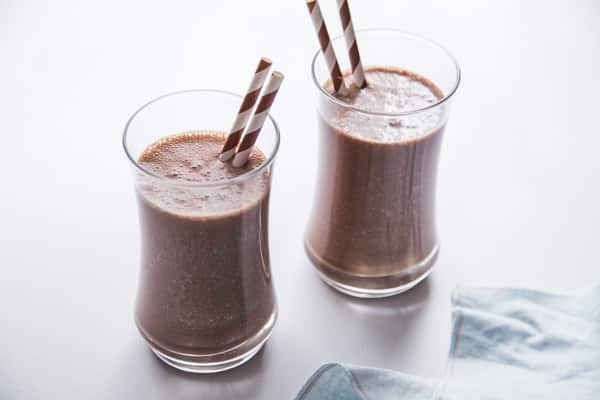 Mexican Chocolate Breakfast Shake // I decided to republish recipes from Oh My Veggies' first year in December and you all were happy to see this one pop up again. (Or really, probably for the first time, because I'm sure most of you weren't reading when it was first published!)
Thanks for reading in 2014 and Happy New Year!