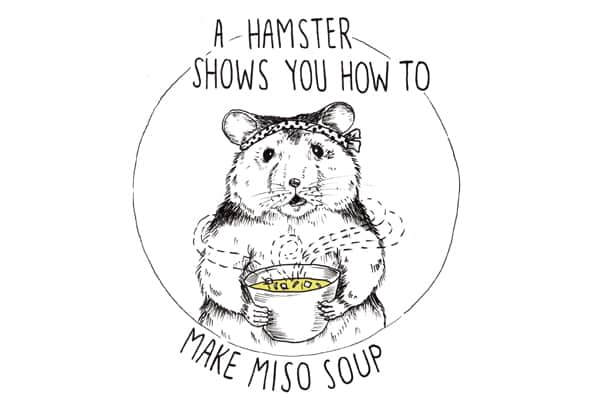 Illustrations by Kaitlin Kostus
Miso soup is one of my favorite winter foods. A small cup of miso soup is the perfect way to warm yourself up and tide you over between meals, and a big bowl of miso soup loaded with tofu and veggies makes a healthy, filling meal all on its own. Since it's a fermented food, miso paste is full of probiotics — it's also rich in protein and minerals. Stirring it into soup is the easiest way to incorporate it into your diet!
Here's how to make miso soup yourself: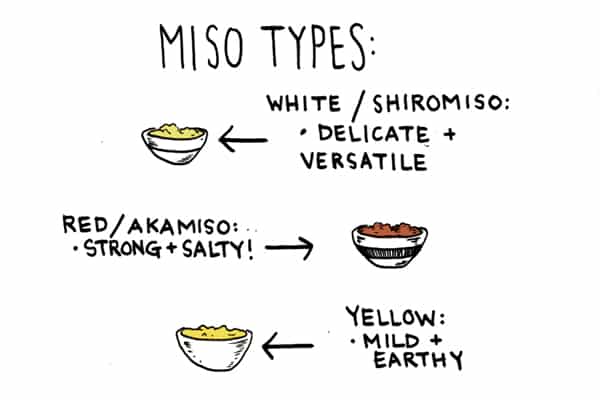 First, you'll need to buy some miso paste if you don't have it on hand. I prefer white or yellow miso for soup — red miso has a much more assertive flavor. Most recipes that call for miso call for either white or yellow too, so I've found that when I buy the red variety, I don't use it much. You can find miso in the refrigerated section at almost any Asian market or natural foods store.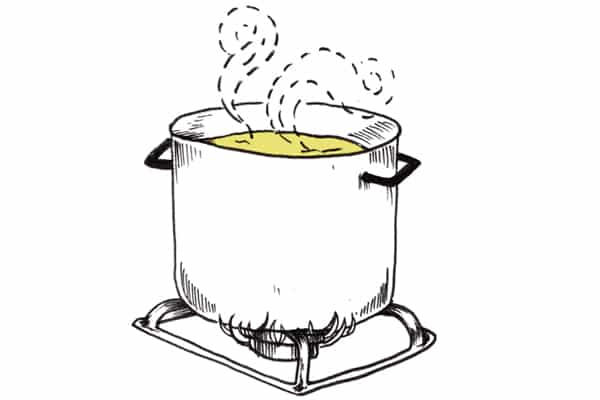 Making miso soup is not an exact science. You can add ingredients to taste instead of measuring everything out, but in general, you'll want to use about 1 ½ cups of stock for every 1 tablespoon of miso. Traditional miso soup is made with dashi, a stock made with kelp and fish. To make miso soup vegetarian, I use vegetable or mushroom stock. Start by bringing the stock to a boil.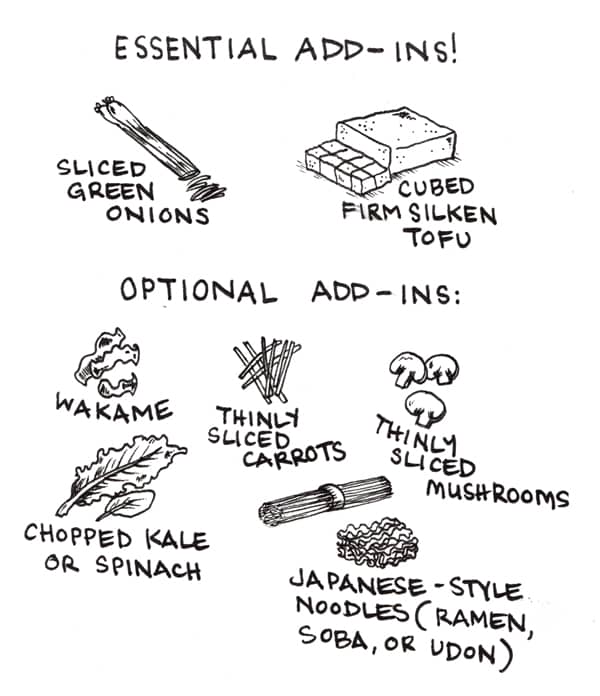 If you're adding wakame (seaweed), carrots, mushrooms or greens, I like to add them to the stock once it's boiling, reduce the heat to a simmer and let them cook until they're softened a bit because I don't like crunchy veggies in my soup. Noodles are another optional add-in — if you're using dried noodles, you'll want to boil them in the broth for the amount of time indicated on the package. To me, you can't have miso soup without cubed tofu and sliced green onions, but those get added in later.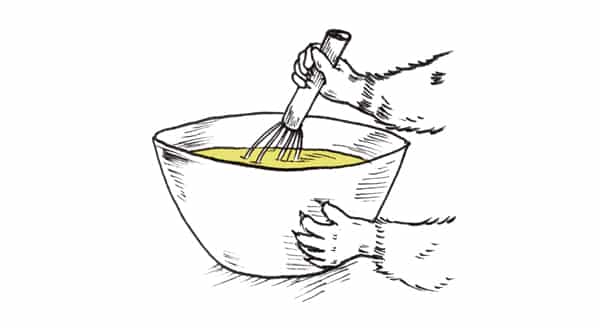 Once your vegetables are just tender (but not mushy!), remove the stock from the heat. Ladle a small amount of stock, minus your veggie add-ins, into a small bowl and whisk in the miso until the mixture is completely smooth.
Pour the miso mixture back into the rest of the pot and stir to combine. The miso gets stirred into the pot after the stock is finished boiling because the probiotics in miso paste are sensitive to heat — boiling the stock with the paste in it will kill all that good bacteria!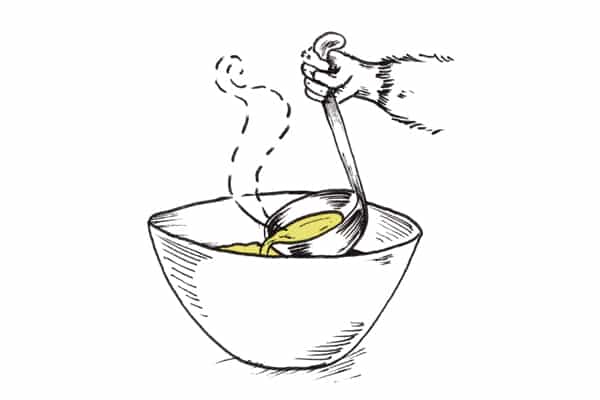 Ladle the soup into your serving bowl…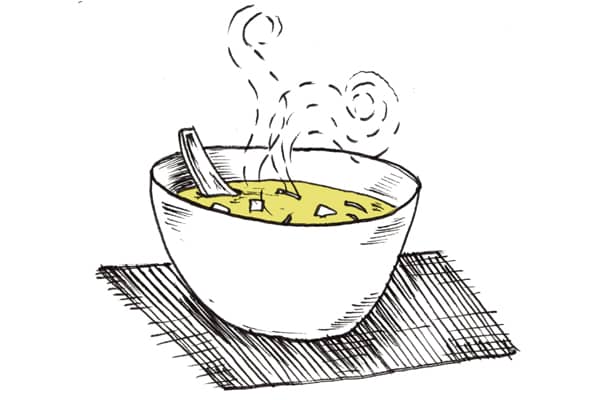 …and then add the tofu and sliced green onions. Because silken tofu is so delicate, you want to add it last so it doesn't break up in the soup.
Enjoy your soup!