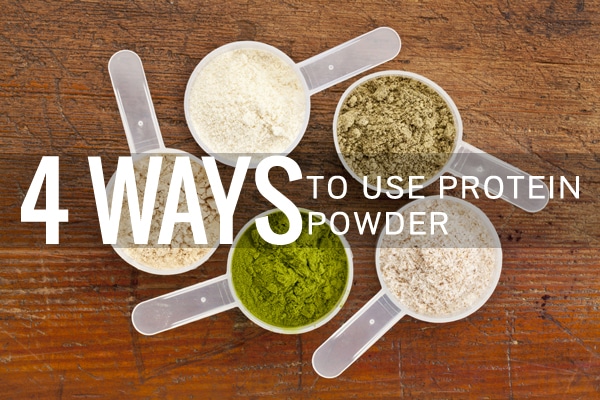 We all know that protein powder is a great addition to smoothies, but you can use it to add protein to so many other foods too! Here are some of our favorite (non-smoothie!) ways to use protein powder.
Desserts + Baked Goods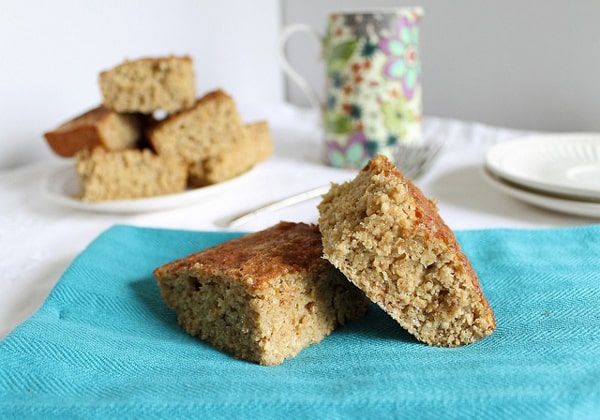 Because many protein powders are flavored and sweet, they make a natural addition to desserts—and unflavored protein powders can be used when you don't want any added sweetness in a recipe. These High Protein Cinnamon Cake Bars from Running to the Kitchen (pictured) are high in protein, but low in sugar, with no oil or butter. Protein powder can also be whisked into a pudding, made into a chocolate coating for frozen bananas, and baked into pumpkin bread bars.
Snack Bars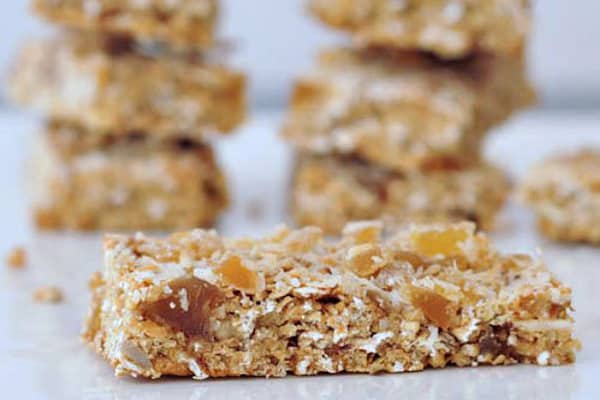 Who needs store-bought protein bars when you can make your own at home? Spabettie's Ginger Vanilla Protein Crunch Bars (pictured) are a wholesome snack made with oats, corn flakes, nuts, seeds and vanilla protein powder. This 5-Ingredient No-Bake Chocolate Peanut Butter Protein Bar recipe take less than 10 minutes to make and these No-Bake Cherry Vanilla Protein Bars are easily customizable with your favorite fruit.
Oatmeal + Quinoa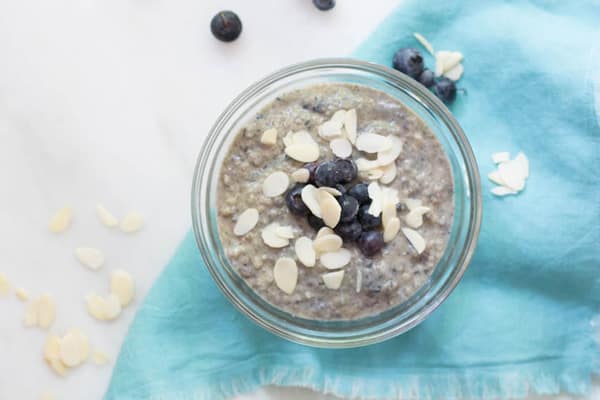 Fuel your day by stirring protein powder into your breakfast bowls! This Overnight Blueberry Quinoa Bowl from Food By Mars (pictured) is prepared the night before, so breakfast is just a matter of opening the fridge and grabbing a spoon. Protein powder makes a fantastic addition to overnight oats too, like in these Mocha Overnight Proats, and it can also be added to breakfast bakes—this one combines quinoa and steel-cut oats with fresh berries and banana.
Pancakes + Waffles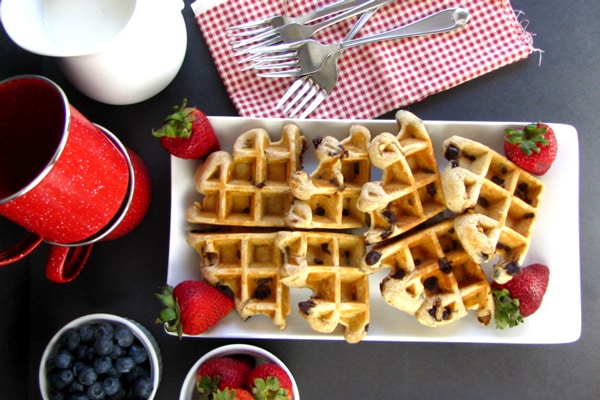 Pancakes and waffles make a delicious breakfast, but not a very nutritious one. But adding a scoop or two of protein powder to the batter? That changes everything! These Peanut Butter-Chocolate Chip Waffles from Miss in the Kitchen (pictured) would make a great dessert too with a scoop of froyo on top. If you're looking for a pancake recipe, I love these Perfect Protein Pancakes—they have a whopping 28 grams of protein per serving!
Protein powder photo via Shutterstock