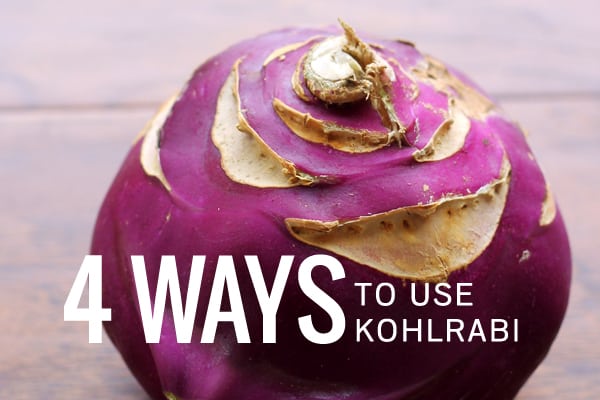 Kohlrabi is not a vegetable that I grew up eating. I don't think I had even heard of it until I was well into my 20s. The first time I had it was when a vendor at the farmers market used a paring knife to cut off a chunk and offer it to me as I walked by. It had that cabbage-y, cruciferous taste to it, but a little bit of sweetness too. We've been getting a lot of kohlrabi in our CSA box and while I enjoy making it into a puree or cutting it up and roasting it to make kohlrabi fries, I've been looking for some new ways to use kohlrabi to mix things up a little bit. Have you found yourself in the same boat? Here are some ideas:
Cook It On Your Stovetop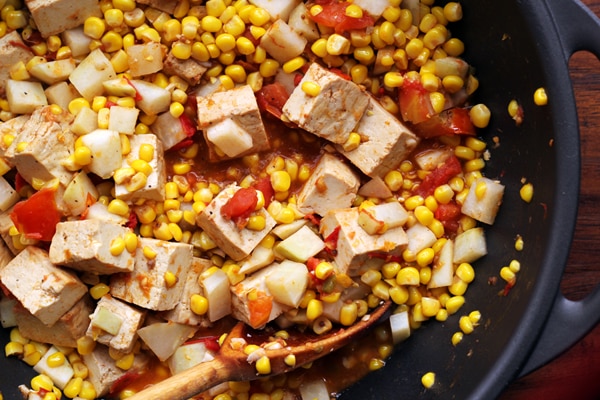 My default methods of preparing kohlrabi are boiling and pureeing or roasting, but you can cook it in a skillet or a wok too, like in our Kohlrabi, Corn and Tofu Curry. This Indian-inspired recipe is like a hybrid of a curry and a stir-fry. Kohlrabi is paired with summer vegetables and tofu to make a light, flavorful dinner.
Add It To Soup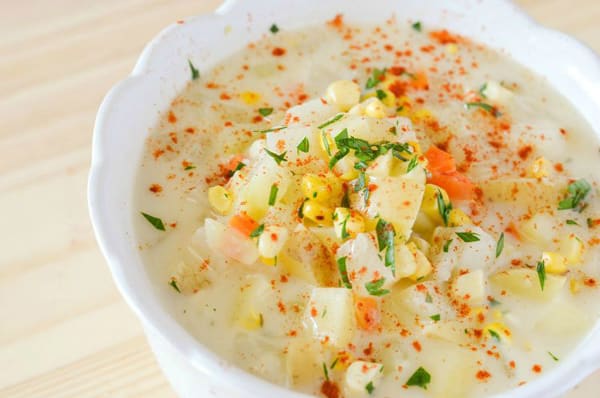 Kohlrabi works in all kinds of soups—minestrone, on its own as a creamy pureed soup, or in corn chowder, like this Potato, Corn and Kohlrabi Chowder from Know Your Produce. And now is the perfect time to make this chowder—corn is at the end of its season while kohlrabi season is just starting!
Use It In Salads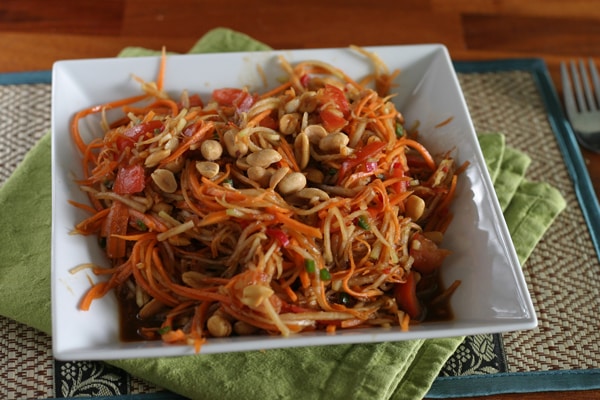 Kohlrabi adds a delightful crunch to salads and slaws. The Muffin Myth even uses it as a substitute for green papaya in a Spicy Kohlrabi Salad. Just peel and shred it, then add it to the sweet-and-spicy dressing.
Pickle It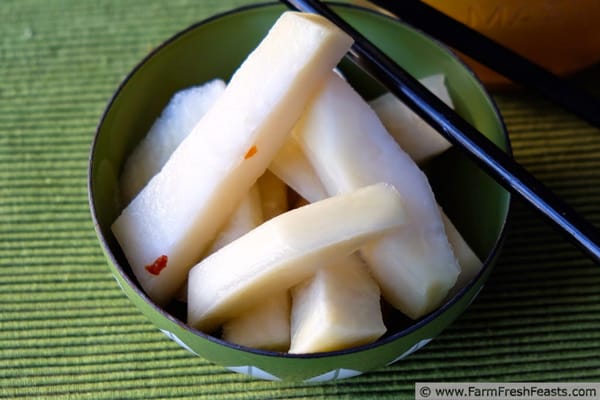 Like any other vegetable, kohlrabi can be pickled. Huzzah! These spicy Asian-inspired kohlrabi pickles from Farm Fresh Feasts don't even need to be canned—just put kohlrabi in a jar, pour the brine over it, and refrigerate it for a day before eating.