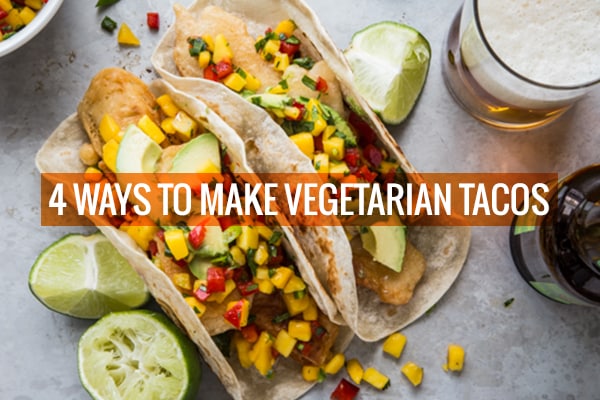 Everybody loves tacos, and maybe that's because the definition of "taco" is pretty loose: put some stuff in some sort of shell, and you're good to go. Traditionally meat has taken center stage in the taco filling department, but there are lots of ways to make satisfying meatless tacos you'll want to eat for every meal.
Eggs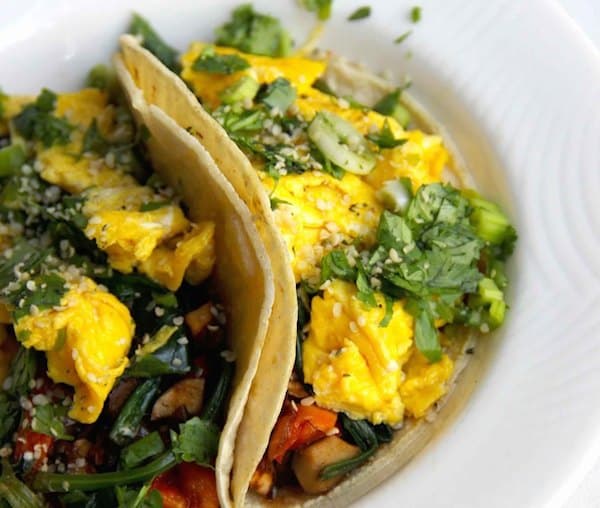 Just as tacos aren't just for dinner, eggs aren't just for breakfast. They're an easy, protein-packed taco base that can be combined with whatever you have on hand. Just scramble them up, and add spices and toppings. BBQ Breakfast Tacos from A Little Rosemary and Time combine hearty eggs with mushrooms for tacos you can have morning, noon or night.
Lentils & Beans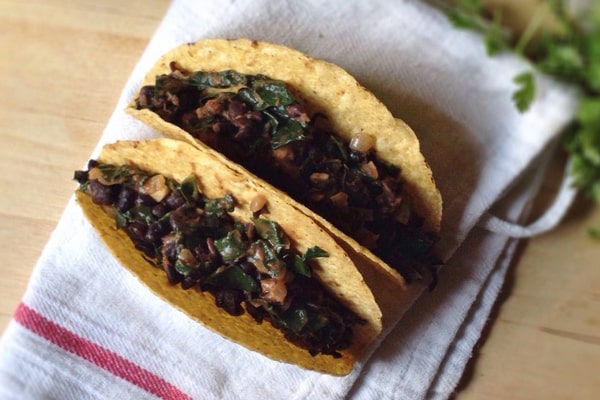 Beans and lentils alike are filling, nutritious ways to get more tacos in your life. Go raw with Heat-Free Lentil and Walnut Tacos, or try the Greens and Beans Tacos recipe (with fresh guac!) recipe pictured above. Simply cook lentils or beans as you normally would, and add whatever spices you like (think cumin and chili powder). Chickpeas, pintos and black beans work especially well. Slow Cooker Smoky Refried Black Beans make a great tostada base or taco filling.
Tempeh & Tofu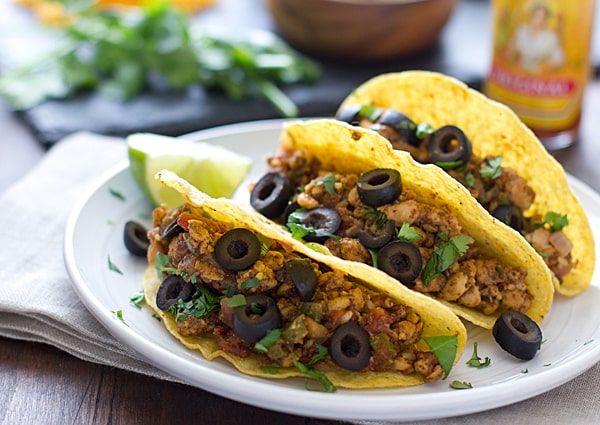 If you're going for a ground beef-esque taco texture, you can't go wrong with tempeh. It crumbles beautifully, and absorbs whatever spices or sauces you add to it. This traditional-ish Tempeh Taco recipe from Betty Goes Vegan (pictured above) is super easy and is lovely topped with guacamole, hot sauce, vegan cheese or whatever fixins you have on hand. Scrambled tofu can be used in place of eggs for breakfast tacos, or battered and fried (a la fish tacos) in these sweet and savory Beer-Battered Tofu Tacos with Mango Salsa. Make sure to slice the tofu thinly for optimal texture.
"Meaty" veggies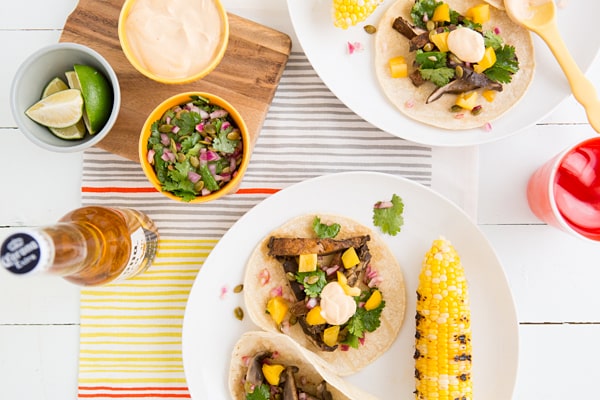 Mushrooms, butternut squash and sweet potatoes all have a "meaty" texture that makes them  perfect for taco filling. Cut into strips or large chunks, then roast or sauté and pile on the toppings. Make sure to drain any extra veggie liquid before loading up your tortilla, though.