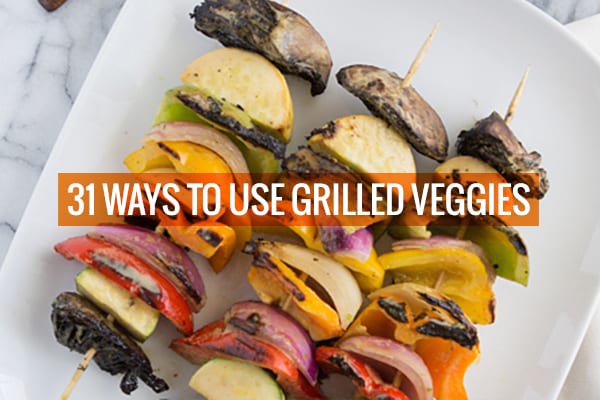 Veggie burgers, tacos and sandwiches might be the stars of summer barbecues and picnics, but grilled veggies don't need to be relegated to side-dish status. Here are 31 creative reasons to fire up the grill and go to town on the plethora of veggies in your garden or CSA box—everything from eggplant to garlic scapes.
[Watch] How to Grill Brussels Sprouts
First, here's a super simple how-to on grilling an unlikely suspect—Brussels sprouts—from Serious Eats. Check out how caramelized they get after just a few minutes on the grill! And make sure to check out our Guide to Vegetarian Grilling to get you started.
31 Ways to Use Grilled Veggies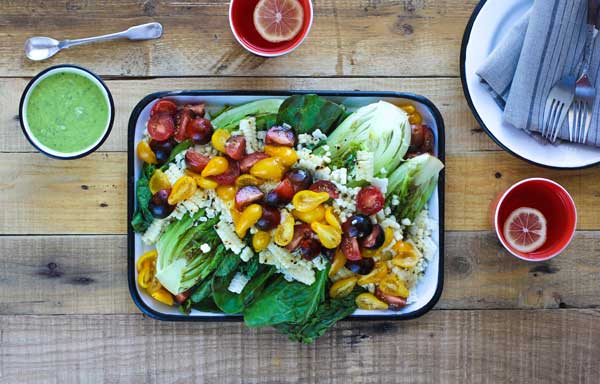 Grilled Romaine Salad with Creamy Avocado-Basil Dressing
Beer-Marinated Grilled Mushroom Tacos with Pepita Relish and Chipotle Crema
Grilled Artichokes with Roasted Garlic Olive Oil Dip
Grilled Veggie Banh Mi Sandwiches
Grilled Portabella Muffaletta Sandwiches
Grilled Veggie Salad with Basil Parmesan Polenta
Miso-Marinated Grilled Summer Squash
Thai-Style Grilled Corn with Roasted Peanuts
Grilled Veggie Gyros with Creamy Cucumber Dill Sauce
Grilled Chimichurri Portabella Lettuce Wraps [Steph in Thyme]
Grilled Squash, Red Pepper and Feta Sandwiches [The Food Charlatan]
Grilled Sweet Potato Wedges with Honey-Mustard Dipping Sauce [Floating Kitchen]
BBQ Onion Steaks with Honey Mustard Sauce [Bon Appetit]
Lemon Rosemary Grilled Artichokes [Ari's Menu]
Grilled Cabbage [VegKitchen]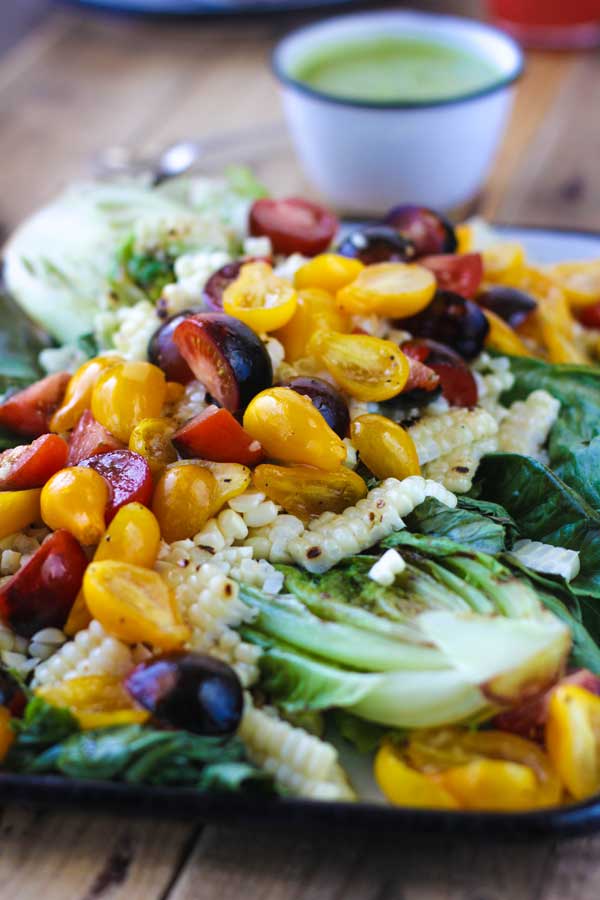 Grilled Salad with Creamy Avocado-Basil Dressing [OhMyVeggies]
Eggplant Involtini with Grilled Ratatouille [Food & Wine]
Grilled Garlic Scape and Asparagus Soup with Caramelized Shallots [Steph in Thyme]
Sriracha Beer Butter Grilled Corn [The Beeroness]
Grilled Ratatouille Quinoa [Bobbi's Kozy Kitchen]
Potato and Grilled Corn Salad with Fresh Dill [VegKitchen]
Kettle Corn Grilled Sweet Potatoes [The Big Man's World]
Grilled Veggies and Couscous with Orange-Balsamic Dressing [Delicious Everyday]
Grilled Green Veggie Salad [Tasting Page]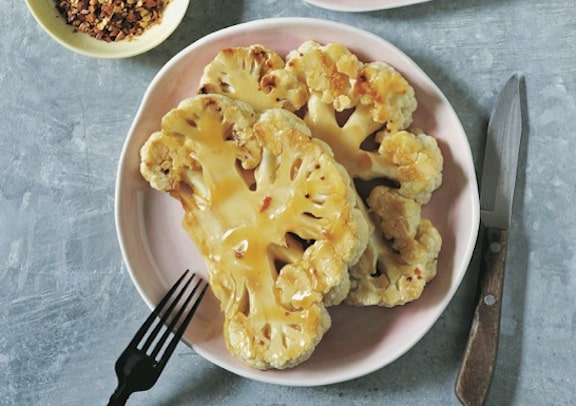 Grilled Citrus Cauliflower "Steaks" [VegKitchen]
Caprese Quinoa Grilled Stuffed Mushrooms with Balsamic Glaze [Half Baked Harvest]
Grilled Romaine Salad with Corn and Avocado [Floating Kitchen]
Grilled Corn Fritters [Table for Two]
Grilled Vegan Banh Mi Sandwiches [OhMyVeggies]
Grilled Lemon Garlic Zucchini [Damn Delicious]