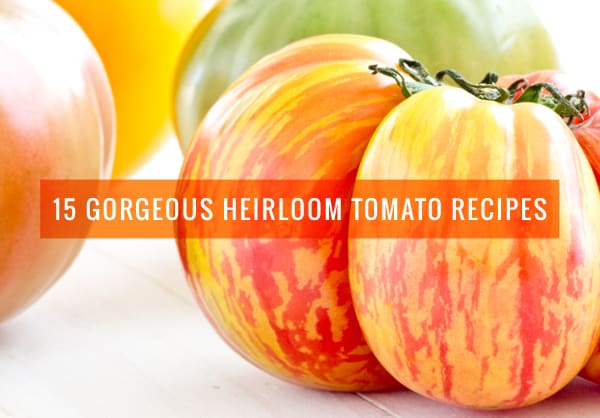 Heirloom tomatoes are beloved for their seemingly endless range of colors, their wide variety of shapes and sizes, and — of course — their unparalleled flavor. And we're right there, front and center — proud card-carrying members of the Heirloom Tomato Fan Club. In fact, we didn't think we could love them any more, until we laid eyes on these stunning recipes, each one showcasing the summer gems in a different way. We have a feeling you'll agree, so without further ado, here are 15 Gorgeous Heirloom Tomato Recipes.
Recipe Title: Smoked Cheddar Grits with Broiled Heirloom Tomatoes
Description: These creamy and cheesy Carolina grits are topped with juicy heirloom tomatoes and then broiled until perfectly blistered. We adore this versatile Southern-style summer dish.