I'm linking up on Org Junkie again this week for Menu Plan Monday!
Last week had some winners and losers for us. One loser? The Marinated Cauliflower Salad. That was just ick. Ick! Our favorite recipe of the week was the Quinoa and Pistachio Salad with Moroccan Pesto. Who knew that orange juice and olives (among other things) would be a good combination? Certainly not me.
Then there was the
Lima Bean, Mint, & Garlic Hummus
. I was a little bit uncertain about that one too, but it was good–it was definitely one of those recipes that tastes better the second day, though, so it wasn't until I had it for lunch the next day that I realized just how good it was.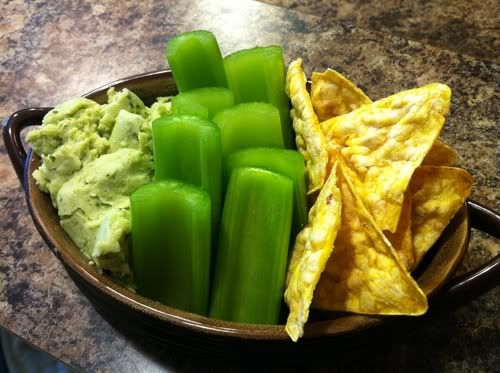 On the agenda for this week…
Monday: Leftover Cauliflower & Tofu Lasagna with Butternut Squash Sauce
Tuesday: Pasta with Masala Marinara and Roasted Veggies
Wednesday: Frittata with Swiss Chard and Whole Wheat Spaghetti
Thursday: Tofu & Vegetable Stacks with Gremolata
Friday: Leftover Pasta e Fagioli Soup
Saturday: Going out to eat!
Sunday: Artichoke & Olive Ravioli with Pesto and Roasted Broccoli
Wow, after writing that all out, I'm realizing that I'm making a lot of meals involving pasta this week. Oh well!