When I came up with the idea for this week's Etsy Feature Friday, it was warm out, I had the windows open, and the promise of spring was in the air. Since then, the temperature has gone back down to the 30s and it's been snowing on and off. Sigh. Still, we must soldier on! Warmer weather will be here soon, which is why Valerie (you know her from her blog Eclecticisms and her Etsy shop BEadECLECTIC) and I have teamed up to bring you some of our favorite items for spring.
Since Valerie is too classy to plug her own Etsy shop here, I'll do it for her. My first pick is from BEadECLECTIC…
Kiersten's Pick: Wired
Shop: BEadECLECTIC
I love turquoise when it's done right. A lot of turquoise jewelry is a little too garish for my tastes, but this bracelet is so pretty, especially with the silver wire accents. And the color turquoise is reminiscent of the clear blue skies that spring will soon be bringing.
Valerie's Pick: Brown Feather Earrings Mini
Shop: KissesWithWings
I love feathers, and these earrings are a gorgeous example of why! The browns would match with so many items and they aren't too large for my taste.They're super affordable too, which is always a plus in my book!
Kiersten's Pick: Little Mushroom No. 5
Shop: NatureMandalas
Mushrooms have always fascinated me. Whenever they'd sprout up after a long stretch of spring rain, I'd love to examine them and, ultimately, step on them and feel the way they squished under my foot. Believing they were poisonous and would kill animals and small children, I thought I was saving lives, you see. This photograph is so cute and happy and it brings me back to those damp spring days that mushrooms seem to thrive on.
Valerie's Pick: Lavender Salve
Shop: chasingclouds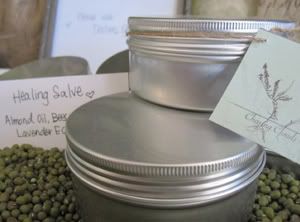 I love, love, LOVE lavender in all shapes and forms, but especially salves and shea butters. (I just put some organic lavender shea blam on my hands actually… I'm a bit obsessed with it.) It's wonderful that this seller uses certified organic oils too. She lists so many things this salve will help with!
Kiersten's Pick: Three Wall Hanging Mini Succulent Moss & Lichen Terrariums
Shop: Mosslove
Love! With 4 cats, having house plants is always pretty risky. It's kind of impossible to find things that they won't get into. These sweet little terrariums can be mounted to the wall–I think that makes them fairly cat proof. And oh, they are so cute!
Valerie's Pick: Circling the Peacock Earrings
Shop: LeafLee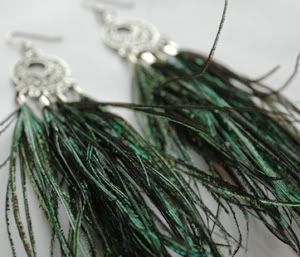 Ah, yes. More feathers. I noticed this seller is in my home town too! I love that these looks full and light at the same time, and the colors are fantastic.
Kiersten's Pick: Gardenia Chamomile Handmade Vegan Soap
Shop: DeShawnMarie
In general, I'm not big into the floral scents, but I make an exception for gardenias. I had a gardenia bonsai several years ago and every time you'd walk by, you'd get a heady whiff of it. Lovely! Chamomile is great for sensitive skin like mine and all the bits and pieces in this soap is fantastic for exfoliating the skin. And the yellow color reminds me of sunshine.
Valerie's Pick: Sienna Silk, Black Pleather, and Amazonite Cuff
Shop: WillOaksStudio
This bracelet is simply gorgeous and appears incredibly well made and sturdy. The clasp is super cute, and she used pleather. You know how hard it can be to find leather alternatives? Well it's definitely not easy, that's for sure! I always get a little excited when I see an accessory and realize that I can buy it! (I'm vegetarian and don't purchase or wear any leather.)
Kiersten's Pick: Baby Aqua Blue Shot Glass Bud Vase
Shop: GoldhawkPotteryEtc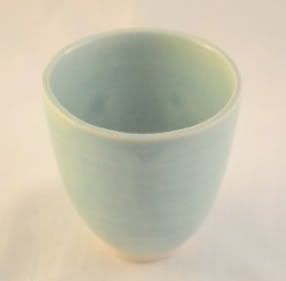 This delicate little vase is perfect for spring–maybe it's the color? It reminds me of the pottery I saw being sold in little alley shops in Japan. I love things like this because they're so versatile. You could use this to serve sauces or matcha or float a cherry blossom in it to bring a bit of spring indoors.